Nature Therapy training for Coaches and Therapists: inc forest bathing
If you love nature and want to include Eco Therapy or just going outside with clients for a walk and talk - this is for you.
About this event

Taking your therapy Outside
Course Outline
Repeated by Demand! Thank You. We're so thrilled that you enjoyed our course and found it so useful.
This is a unique half day workshop running from 10am – 2.30pm
It is a course for trainee or qualified therapists, coaches or teachers in any field, who wish to incorporate Nature Therapy (also called Eco/Green Therapy) into their practice.
DETAILS:
Max 6 persons per course. Takes place in nature not in the classroom. (NOT ONLINE 🌳)
You will be learning to add an extra income stream to your business by expanding your learnings to incorporate our most innate healing. Nature. The focus of this course is to learn to adapt your style of therapy for working outside. Parks, rivers, coast, mountains. The course benefits from multi-discipline participation, it's interactive and discursive. We will learn from each other as well as gain insight into our greatest healer – mother nature herself.
CONTENT
Set up
Why working in Nature is so important.
Adapting your skill base to work and practice in nature
Different applications and titles used for Nature Therapy
The NHS and Mind
Social Prescribing
Discussions

Combating the changing winds of technology in therapy VR, AI
ADHD and Vitamin N
Working with Adults and working with children
Nature and Behavioural and Cognitive effects
Phone down Face up – why connection is important
Dealing with Anxiety, Overwhelm Depression and Stress
Course work
Walk and talk therapy – Introduction to Wonder Walking
Forest Bathing
Understanding the circadian rhythm
Working with images and visualisations outside
Use of metaphor in nature
Application of free association
How to deal with British weather
Working in Urban areas
Breathing and expanding your senses
Mindfulness and mind body connection
Where and When
Central West London – ( an enclosed park )
Other June and July weekend and weekday options.
6 persons per group max
Management and More
Pre attendance preparation sheet
Post course support and supervision included.
Insurance and confidentiality issues
Recommended reading supplied
Certificate of participation : Nature Sense accreditation on completion of proof of learning exercise.
More on www.naturesense.info

Why going outside is good for both your business and your clients.
According to Dr Richardson head of psychology at the University of Derby. "There is already research evidence that exposure to nature can benefit issues of mental wellbeing such as anxiety; and restore attention capacity and mental fatigue. But more than that, feeling a part of nature has been shown to significantly correlate with life satisfaction, vitality, meaningfulness, happiness, mindfulness, and lower cognitive anxiety. 
It doesn't matter what your core therapy is, it can be taken outside".

Benefits for Your Business
Optimising, adapting and enhancing your current therapeutic practice by opening up and increasing revenue streams in a more healthy, congruent and cost free setting. Understanding the skills you have and how they transfer to working in nature.


Benefits for Your Client
Overall healthy improvement in both Mind and Body. For our purposes we'll focus on reduction of anxiety, depression and the corresponding increase in confidence, mood and overall perspectives. Your outside sessions act as both an unsaid illustration of wellbeing – talking moving more directly to feeling.
What this course is not
Woo Woo – many people have become cynical or is it fearful when the word green is mentioned as if it's very mention implies that the subject is somehow powered by unicorns! This is not the case. This course is not just about your continued learnings or professional development but also for your business investment. The outcome is a mutual benefit to you, your client and as a bonus utilising our amazing natural space.
What you'll be able to do after this course.
See clients in parks, forests, by the river, walks etc..
Who will be your ideal client
Those with Anxiety, Depression, Stress, Grief and overwhelm, Post Natal trauma. Clients who want change, purpose and happiness in their life.
Who will this suit
This is a course for therapist (and trainees) in for instance Counselling, Coaching, CBT, Gestalt, Adlerian, Freudian, Jungian, Family, Hypnotherapy, NLP, Sports, Photography, etc … this list is by no means exhaustive, please contact with your school of therapy or teaching so we can advise of suitability.
eMail: naturesense@bmcc.biz
#naturetherapy #ecotherapy #forestbathing #trainingfortherapists #cpd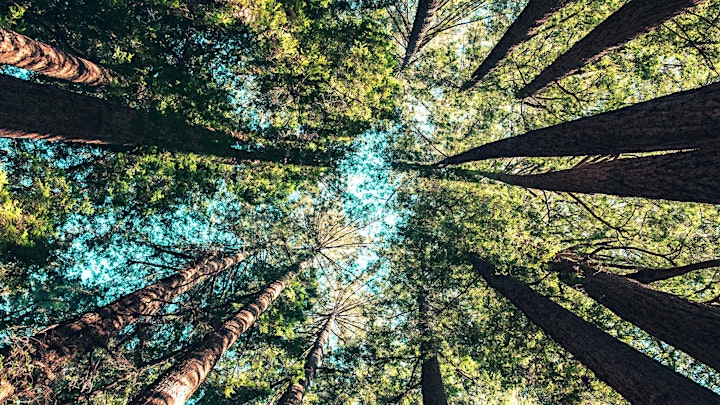 Organiser of Nature Therapy training for Coaches and Therapists: inc forest bathing
Fiona Austin is the director of BMCC and when it comes to training is course leader for each and every event. BMCC stands for Body Mind Counselling and Coaching it incorporates Nature Sense, an area of passionate interest for Fiona.
Nature is about going outside to heal inside. The training courses are for multi disciplines to learn to how to transfer skills to working outside.