Description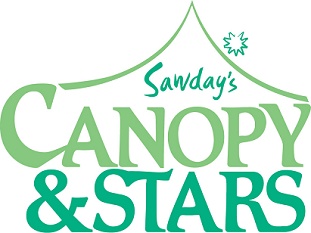 Join Canopy & Stars at urban oasis Brandon Hill for some hearty alfresco exercise with outdoor fitness aficionados Project Awesome.
As human beings, we feel most inspired outside in nature so forget treadmills, we'll be embracing the outdoors by running around trees, lunging in the long grass and filling our lungs with fresh air. Expect plenty of encouragement, the odd fist pump, an awesome playlist and a new appreciation of how you feel after spending time outdoors and out of your usual morning routine.
At Canopy & Stars, we've discovered first-hand that our best ideas rarely come from behind a desk. Getting offline, out of the office and celebrating the beauty of the outdoors sparks new ideas and provides inspiration to help crack that latest project or nail a brief away from the distractions of the usual environment.
That's why we're launching NatureWorks: Creative Spaces, a hand-picked selection of our most creative spaces, the natural way to get the juices flowing for blocked writers, CEOs, artists, designers, marketeers, start-ups and (bored) board members. Let the green matter stimulate the grey matter in one of our wild and wonderful spaces, just the job to spark creative minds, encourage collaboration and help solve problems in a way that the office just can't compete with.
Join us on Tuesday to test out our theory with some outdoor fitness fun and start your day feeling exhilarated.

About Canopy & Stars
From humble beginnings back in 2010, Bristol born and based Sawday's Canopy & Stars has grown to a wonderful collection of more than 500 beautiful, quirky and special places to stay; everything from treehouses, yurts, and converted horsetrucks, to cabins, Gypsy caravans and even an Iron Age roundhouse or two.
About Project Awesome
Project Awesome is an unashamedly inclusive, loud, proud, high-energy free fitness initiative that's currently brightening up life in Bristol, London and Edinburgh, The aim is to get movement back into what can be a sedentary life, and to kickstart your day with a heck yes. Project Awesome is not a gym and certainly not a bootcamp. You only get one life so get moving, make it memorable and make the most of the beautiful city you live in by spending some more of it outside.