Description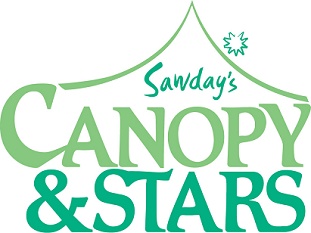 Join Sawday's Canopy & Stars at The Forge, a tranquil space in the heart of the city, with mindfulness coach Michael Townsend Williams. This 45-minute guided mindfulness session will bring your breathing into sync with your heart reducing stress and improving focus. Take time out to clear your mind in inspirational surroundings, inviting creativity to flourish in the day ahead.
At Canopy & Stars, we've discovered first-hand that our best ideas rarely come from behind a desk. Getting offline, out of the office and celebrating the beauty of the outdoors sparks new ideas and provides inspiration to help crack that latest project or nail a brief away from the distractions of the usual environment.
That's why we're launching NatureWorks: Creative Spaces, a hand-picked selection of our most creative spaces, the natural way to get the juices flowing for blocked writers, CEOs, artists, designers, marketeers, start-ups and (bored) board members. Let the green matter stimulate the grey matter in one of our wild and wonderful spaces, just the job to spark creative minds, encourage collaboration and help solve problems in a way that the office just can't compete with.
Join us on Friday to test out our theory and start your day with a renewed focus.


About Canopy & Stars
From humble beginnings back in 2010, Bristol born and based Sawday's Canopy & Stars has grown to a wonderful collection of more than 500 beautiful, quirky and special places to stay; everything from treehouses, yurts, and converted horsetrucks, to cabins, Gypsy caravans and even an Iron Age roundhouse or two.
About Michael Townsend Williams
Michael Townsend Williams is a doer who likes to be, the founder of Stillworks, coaching indivduals, teams and organisations on Mindful Productivity, Mindfulness and Yoga. He is the author of 'Do Breathe: Calm your mind. Find focus. Get stuff done". He is also co-creator of the iPhone app, Breathe Sync, that brings your breathing into sync with your heart to reduce stress and improve focus.