NatWest Boost - Making Tax Digital and an Introduction to FreeAgent Online
Description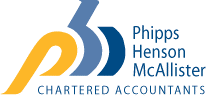 In this years Spring Budget HMRC announced a delay to 2019 for the "Making Tax Digital" scheme. This gives 3.1 million small businesses an extra year to get ready to keep digital records and send HMRC quarterly updates. For those businesses already using an online cloud accountancy package this will be a simple and straight forward transition. For many other businesses this change will be a much bigger and costly issue causing great disruption.
As part of our commitment to support small businesses NatWest Boost is very excited to announce a partnership with FreeAgent one of the UK's top online accountancy software providers. The FreeAgent accounting software brings together invoice and expense management, VAT, payroll, Self Assessment and much more all in an easy to use package.
Join us for an information evening hosted by NatWest Boost and Phipps Henson McAllister Chartered Accountants to learn more about how "Making Tax Digital" will affect your business and how you can get ready for the changes. The experts from PHM will be on hand to explain the changes and with over 6 years experience of working with FreeAgent be able to demonstrate how this package can really benefit your business.
For NatWest Business Banking customers that are interested in FreeAgent there will also be an exclusive opportunity to sign up for the package.