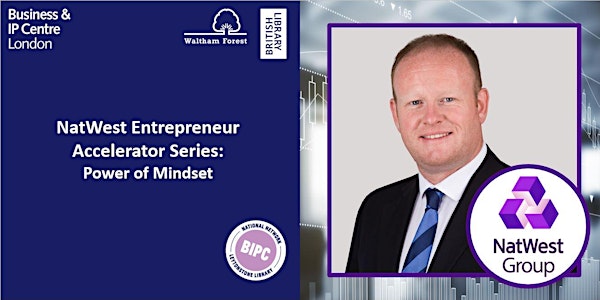 NatWest Entrepreneur Accelerator Series: The Power of Mindset
The first of our NatWest Entrepreneur Accelerator Series. This webinar is designed to help you understand the power of mindset in business.
About this event
Our mindset shapes everything we think and everything we do. From the brand of pasta or toilet roll we buy to the top priority business decisions we make. Often these decisions are made for us by our unconscious and could often be holding us back because these decisions are uncertain or uncomfortable – especially just now.
Join this session and take a deep dive into The Power of Mindset. We'll be looking at how our mindset is formed and influenced to understand why different situations feel comfortable or not. You'll come away with a deeper understanding of your own mindset, where it may be holding you back, and the tools and techniques you need to take the next uncomfortable step.
What We'll Cover in this Workshop:
The Importance of mindset
Growth Vs fixed mindset
Understanding your own mindset
About the Speaker:
Stewart Smith is the local enterprise manager for North London. He works with others organisations such as Business & IP Centre Waltham Forest to make sure local businesses thrive. In practical terms this involves helping them to grow through learning, networking and securing funding.
Stewart's main aim is to support and deliver local events and to assist business development through his customer contacts and professional referrals.
About the NatWest Entrepreneur Accelerator Series:
The BIPC Local Leytonstone is thrilled to present this six-part series with NatWest Group designed to guide new and small businesses into the NatWest Entrepreneur Accelerator programme. Participants in the series will have the opportunity to compete in a "Dragon's Den" type competition for a place in the NatWest Entrepreneur Accelerator programme, a fantastic opportunity to take your business to place of your dreams.
The NatWest Entrepreneur Accelerator is a six-month programme for entrepreneurs with high growth businesses who are looking to scale up.
You've already got traction, and are selling to customers or have gained funding or investment. Now you're growing your team, may be aiming to expand your reach into new markets, perhaps internationally, seeking further significant investment or scaling your turnover and profitability.
Useful Links:
NatWest Group Entrepreneur Accelerator Programme