Description
Following on from our successful previous meetings NatWest and Nelson Myatt Solicitors are pleased to confirm the next meeting of NatWest & Nelson Myatt Solicitors Women in Business Networking Group
Format for this event will be round the table networking. Light refreshments are provided
Guest Presenter - Debbie Anne Turnbull, Director, River And Sea Sense Ltd

Within 3 weeks of the drowning of her son Debbie Anne Turnbull began addressing young people in schools and youth groups about the dangers of open water and 'Cold Water Shock' – To date Debbie has spoken to over 340.000 young people won numerous Awards and spoken in Parliament since winning the National Lottery Special Achievement Award in 2017 presented by Bear Grylls. Debbie works now both in North Wales and across the UK and Ireland presenting to young people and Emergency Services at Conferences and Meetings.
Debbie has had many TV Interviews with ITV BBC and recently received 'The Points of Light' Award by Teresa May
. This experience has brought Debbie to save 2 other lives from people who have been in the same position and the realisation that she had to speak out about PTSD – yet again another new project for 2019 Debbie is putting together a Unique project to enable her to present to many diverse groups including our Emergency Services and put together a programme of workshops to support this.
Debbie will NEVER give up ……..
"We Think You Are Amazing" Said Bear Grylls ….
____________________________________________________________________________________________
Yn dilyn ein cyfarfodydd blaenorol llwyddiannus mae NatWest a Chyfreithwyr Nelson Myatt yddiannus yn falch o gadarnhau y cyfarfod nesaf o'r NatWest a Chyfreithwyr Nelson Myatt Grŵp Rhwydweithio Menywod mewn Busnes.


Cyflwynydd i'w gadarnhau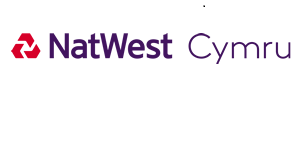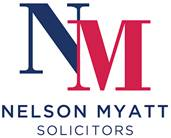 All information used in this presentation you are registering for is produced for information purposes only and is for the sole use of the attendees at the presentation.
Whilst we feel this topic is beneficial to business owners, the views expressed are not intended to be and should not be viewed as individual advice or as a recommendation by RBS, NatWest or any third party. You should seek independent advice in respect of issues that are of concern to you.
To the maximum extent permitted by law we expressly disclaim all representations, warranties, or assurance of any kind, expressed or implied, that are made to the accuracy or completeness of the information contained in this presentation and do not accept any obligation to update or correct any information contained herein.
During the event photographs may be taken on behalf of the host with a view to posting on social media to promote services offered to customers. If you do not wish to be included in the photographs please notify us.
For the avoidance of doubt RBS/NatWest does not produce the materials for all presentations. This disclaimer applies equally to any materials or presentations produced by a third party.
By registering for this event you agree that you have read and expressly agree to the use of your personal data submitted as part of your event registration by Eventbrite in accordance with their: