#NatWestBoost - Women in Business Networking Event #NatWestWIB
Description
Tickets available from the 8th January 2019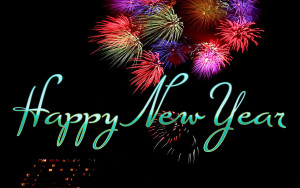 Happy New Year....
Welcome to our first Women in Business Networking event of 2019.
At NatWest we understand the challenges business owners may face and our Women in Business specialists throughout the UK are here to help.
This is an open free network meeting for Women in Business hosted by NatWest's Business Growth Enabler Stewart Smith. Come along and meet business minded people from the local community and make some new connections, so come along and network meet new people and all I would ask you to bring is your business cards with you.
There will be no specific agenda to the networking meeting other than an opportunity to showcase your business and hear from a women in business guest speaker.
Each Business owner will be given the opportunity to showcase their business to the room usually about a minute per attendee depends on the amount of people there, so please come with something to say to engage the attendees.
Our guest speaker for February will be Ankita Shah
Ankita initially started her career in the Banking sector, she decided to join RDP Newmans as a junior in 2008 and has worked her way up to the position of manager in the audit and accounts department.
Ankita looks after a wide range of clients, from sole traders and partnerships through to larger companies, covering a variety of industries and managing an array of assignments, including audits.
Her presentation will include the top 10 tax tips to help small businesses.
Look forward to seeing you all there.
All information used in this presentation you are registering for relating to Women in Business Networking is produced by NatWestfor information purposes only and is for the sole use of the attendees at the presentation.
Whilst we feel this topic is beneficial to business owners,the views expressed are not intended to be and should not be viewed as individual advice or as a recommendation. Any views expressed in the presentation are not necessarily those of NatWest and should not be viewed as individual advice or as a recommendation. You should seek independent advice in respect of issues that are of concern to you.
To the maximum extent permitted by law we expressly disclaim all representations, warranties, or assurance of any kind, expressed or implied, that are made to the accuracy or completeness of the information contained in this presentation and no member of NatWest accepts any obligation to update or correct any information contained herein.
Please note there is no car parking on site. Nearest Car Park is Saint Ann's Shopping Centre Car Park www.stannsshopping.co.uk/centre-information/parking - Lynwood House 373/375 Station Road Harrow HA1 2AW is a short walking distance from the car park.