Event Information
Location
Private Location
Central London
London
United Kingdom
Description

Halloween is here, and so is Nava Haus' first halloween party!
Nava Haus (www.navahaus.com) the masters (and mistresses of course) of popup house party events invite you to join their cool members for another amazing event. highlights include 5 Nava Haus DJs, a live performance by Nava Haus's Penny Riviera - Watch the video, food and drinks and all guests automatically get free entry to the afterparty - the halloween party at the luxury Karma Sanctum Soho hotel :).
Get your imagination working and the costumes out. Sweet Cinderella's dream is of the red kind and she's roped you in! Come dressed as the nightmarish twist of absolutely any Cinderella character. As is usual with Nava Haus events, the party is in another beautiful Central London residence. The excitement of Nava Haus parties includes discovering stunning new spaces in the capital!
Drinks including wine, prosecco, delicious cocktails and spirits will be served all evening
Canapes as well as main course delicacies will be provided by Paly, Nava Haus head chef.
5 Nava Haus DJs will be playing experly produced house, Hiphop/RnB and various dance anthems through the evening on state-of-the-art sound systems as they always do.
Dress
Come dressed as the nightmarish twist of absolutely any Cinderella character
Event partners
Bulldog energy drink, an energy drink brand made primarily for the UK market is also joining in the fun! It is the only one with added Branched Chain Amino Acids. They will be supplying some amazing cocktails from recipes made with Bulldog power energy drink to spice up the evening, mixed professionally by the Nava Haus bar staff.
wügo app (www.wugoapp.com), a social dating app made to make dating easier and much more fun for cool, busy Londoners is bringing some fun props and gifts to add to the night.
Address
One of the most exciting things about Nava Haus parties is that every party introduces members and guests to a stunning new and exciting Central London residence. Once tickets have been purchased, the address will be sent with the final confirmation email.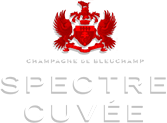 Date and Time
Location
Private Location
Central London
London
United Kingdom