Clarify and learn about your emotions in ways that may enable you to think, feel and act more positively
About this event
We all know the difficulty of processing your emotions in the aftermath of a stop and search, but how might mindfulness help deal with this?
Marlene-Antoinette Daley will explore the link between psychosomatic symptoms and mindfulness as a tool for regulating oneself.
As a method of slowing down and taking a break from our thoughts to focus on the present, research has shown that mindfulness can help with depression, anxiety, chronic pain, and other mental health conditions.
This series will support participants to process the impact that stop and search has on their wellbeing and give participants the knowledge and tools to manage their traumatic experience.
What to expect
Participants will be guided to identify the impact that stop and search has on their wellbeing and supported to express, clarify and learn about their emotions in a way which may enable them to think feel and act in a more positive way.
The underlying theme for the presentation will be promoting psychological wellbeing. The series is linked to stop and search by exploring and discussing the impact of trauma, and the lived experience of those who have been stopped and searched and those who are supporting them.
All sessions will be integrative involving interaction using appropriate art therapy modules, breakout rooms, polls, illustrations etc. Also, creativity i.e. participants will be encouraged to express themselves creatively through creative exercises.
Who is this event for?
Anyone over the age of 18 who has experienced a stop and search encounter and /or anyone who supports someone who has had such an encounter.
Week 1: Picking up the pieces
Helping participants to identify and survive the impact stop and search has on their wellbeing and how to overcome trauma
Week 2: Navigating the journeys, we never wanted to make
Exploring grief, shame, blame and resilience
Week 3: Somatisation and trauma
What is happening to me? Exploring the link between our physical expression and our unspoken stories
Week 4: Finding your calm
Learning to recognise and manage anxious feelings
Week 5: What should you do with your sadness
Positive techniques and strategies to shift negative emotions and thoughts
Week 6: Flipping the script
Overcoming and moving forward
Event Details
Attend 6 consecutive Mondays from April or Fridays from June for the most value or simply pick the week or weeks that interest you the most.
Session time: 6:30 pm Session length: 90 minutes
New dates!
April : Monday 25 May: Monday 9, 23, 30 June: Monday 6, 13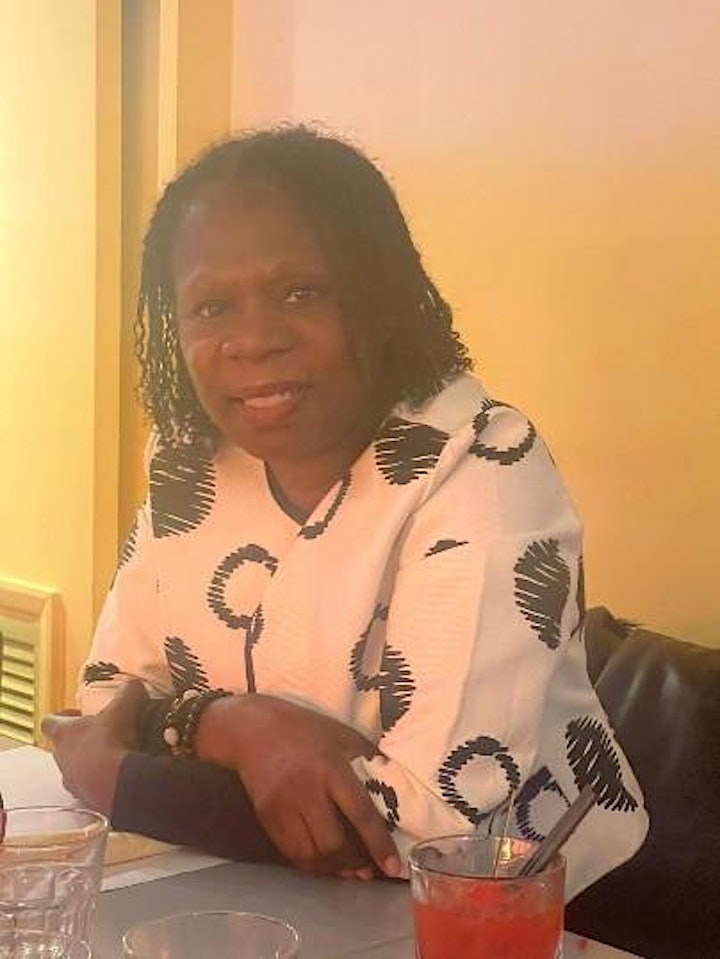 Marlene-Antoinette Daley
Marlene-Antoinette Daley is a child, adolescent and family psychodynamic psychotherapist, who studied at the Tavistock and Portman Clinic in London.
Marlene-Antoinette has over 30 years' experience of working as a social care practitioner with young people with behavioural difficulties and special needs including autism, vulnerable and disadvantaged families, victims of domestic violence and sexual abuse and those who are 'struck' because of traumatic experiences.
Marlene-Antoinette is passionate about empowering young people who have 'lost their voice', and for many years has specialised in facilitating interactive thought-provoking workshops for adolescents and young people who need support to 'pick up the pieces' of their fragmented selves.
***** Book your tickets for this FREE EVENT NOW *****
To find out more information about this event or any other event within this Rights and Wellbeing (RAW) offering, please visit our website.