This one day practical workshop is a great introduction to the map reading and navigation skills you need to explore with confidence.
About this event
Navigation Essentials - find your way in the great outdoors!
This one day course is for those of you wanting to gain more confidence to explore our wonderful network of public rights of way (whether on foot or two wheels). You might be looking at getting started in the outdoors, or just wanting to refresh and improve on some rusty skills you learnt a while ago. You will be amazed how much information there is on an Ordnance Survey map and our Navigation Day will help you make sense of it all! A great introduction to the navigation skills you need to get out and about.
What to Expect:
We start the day with tea/coffee and learn how to get the most out of our maps and introduce basic compass use. Mid morning we set off on a walk to develop your newly acquired knowledge and skills - you will be given plenty of guidance and tips as we go. We then return to sum up our learning for the day.
We will walk about 6 miles during the day
Good paths and tracks over grass/dirt/gravel. May be muddy in parts
Some short sections of rural road
Some hills, steep in part
Course Fee:
£45 per person
What's included:
Tea/coffee on arrival
Use of OS map and compass for the day (do bring your own if you have them)
Expert tuition and guidance throughout the day
Small group (max 5) to ensure that you get the most out of the day
What do I Need:
Comfortable warm outdoor clothing, including waterproofs in case of rain
A good, comfortable pair of walking shoes or boots
A small rucksack for personal provisions, including food and water
Drink and food for personal consumption during the walk (can be purchased locally)
Joining instructions and course information will be provided before the day.
Further information about our Navigation courses is available on our website.
Weather:
We will review the weather forecast the day before and will contact you if we have to change our plans. This, however, is only likely if we consider the weather conditions to be a real risk to our safety. Please ensure that you check the weather forecast for yourself and come prepared for whatever the weather! No refunds will be made if you decide not to walk due to weather conditions. If you need advice, please get in touch.
Cancellation:
By Us: In the rare case that we have to cancel and event, you will be notified by email and offered a full refund or transfer to another course.
By You: We require 21 days cancellation notice prior to the event, otherwise we will charge you a cancellation fee as below.
50% of the total paid minus any booking fee where cancellation takes place between 1 and 3 weeks prior to the day of the course; or
100% of the total course fee minus any booking fee where cancellation takes place within the final week before the commencement of the course; or
We will accept reasonable requests to transfer to another programmed activity. Such requests must be made in witing at least 7 days prior to the booked activity and are subjuct to a £5 fee
Private Tutoring - If you would like a Personal Navigation Day (1-2-1 or small group up to six people) please contact us.
Participation Statement
Pipsticks Walks recognises that walking, even at low level, is an activity with a danger of personal injury. There are many variables including, but not limited to, weather, personal fitness level, terrain features and outdoor experience that must be considered prior to walking. All walk participants should be aware of and accept these risks and be responsible for their own actions. You should also be satisfied that you have a reasonable and suitable level of fitness and ability for your chosen activity. Please read the walk description carefully. Bookings are accepted on the understanding that you and those you are booking on behalf of are medically and physically fit to take part in this walk.
COVID-19 Risk Declaration
In the context of the COVID-19 virus pandemic, you should make your own personal decisions about contact with others and whether or not to join one of our small group walks. Our own personal circumstances vary and some of you will want to be more cautious than others, particularly if you or one of your household is 'vulnerable'. It is important that you make your own decision on whether it is right for you to join one of our walks, having regard to the latest government advice on precautions against the COVID-19 virus. Do not put yourself, or others, at unnecessary risk.
By booking and joining our walks:
You acknowledge that the COVID-19 virus is contagious and potentially live threatening and that any interaction with the general public poses an elevated risk of being exposed to the virus.
You accept that notwithstanding the measures put in place to lessen the risks of the virus being transmitted there remains a risk that this might happen. You attend our activities voluntarily and at your own risk.
You confirm that, to the best of your knowledge:
a. You do not have any symptoms linked to COVID-19 and have been symptom-free for the 14 days prior to joining the walk. If you appear to us to be displaying any of the symptoms, we will discuss this with you and may ask you not to join the walk.
b. You have not been in contact with any person with or susupect to have to the virus, or returned from travel abroad, in the 14 days prior to the walk.
c. If you have walked with us during a period when you think you may have been infected with the Covid-19 virus, you agree to let us know so that we can take any appropriate action.
Always check government advice and comply with measures regarding social distancing and hygiene. Please read our Covid-19 Statement - What We Are Doing and How You Can Help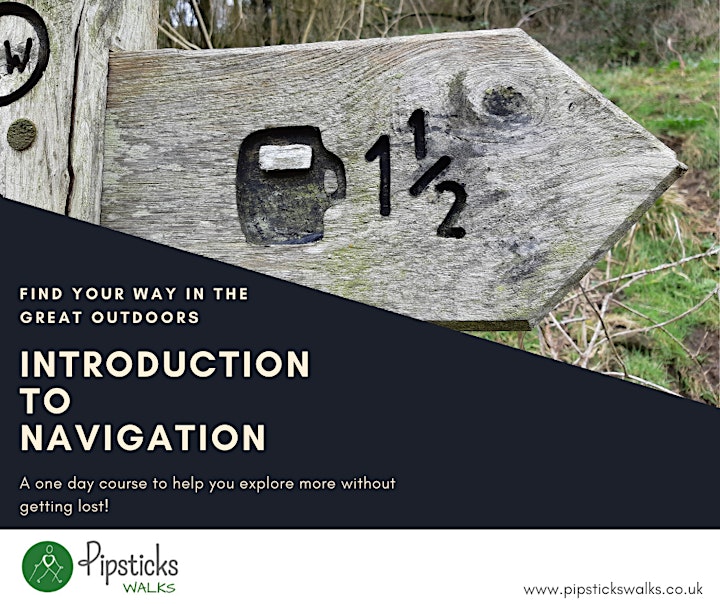 Organiser of Navigation Essentials (Chilterns Walking Festival)
Discover the beautiful rolling countryside of the Chiltern Hills, Thames Valley and North Wessex Downs with Pipsticks Walks.  Twixt London and Oxford, Pipsticks Walks is based close to the Oxfordshire town of Henley-on-Thames.   We specialise in providing professional expertly led Guided Walking and Nordic Walking activities in this wonderful part of southern England, much of which is designated an Area of Outstanding Natural Beauty (AONB).  Enjoy the great outdoors - whether you want to walk for leisure and recreation, for fitness, or to energize your business, Pipsticks Walks has something for you!