Event Information
Location
Cloverley Hall Christian Conference Centre
Cloverly Hall
Whitchurch
SY13 4PH
United Kingdom
NCMI UK EQUIP 2022. Happening from the 24th to 26th February. A time of Equipping, Worship, and Connecting to the Heart of God, together.
About this event
2022 is apon us! And we are looking to build on the momentum of 2021.
As a UK Team, we have decided to hold the 2022 UK Equip at Cloverly Hall, in Shropshire. This will be a "Residential" weekend. The benefit being, that everyone at the Equip will be staying in the same location. No need to book hotels and accomodation ... all that is taken care of including catering. This frees everyone attending to get involved and spend more time together. The "Residential" Equip Times in the past have been hugely impactful, both from a ministry and relational point of view. And so we would really encourage you to make every effort to be there.
The Equip will start on Thursday 24th, with registration and tea at 2pm, going through to Saturday 26th, ending with a lunch.
Please note, there is no charge to attend the Equip, it is free. However, there is a cost to cover the accommodation which is stated below. Your accommodation cost needs to be paid into the UK NCMI account once you have registered online.
There is limited space available, so make sure to book early to avoid disappointment. Registration closes on Friday 28th January.
For further details please contact Sarah at connectionchurchoffice@gmail.com
Accomodation costs - Full Board.
Adults £130
0-3 yrs - no charge
4-9 yrs -£35
10-12yrs - £70
13-16yrs - £95
NCMI UK Bank Details
CAF Bank Acc Name : New Covenant Ministries International
For UK deposits - Sort Code 40-52-40; Account No. 00020498
For International deposits, an IBAN prefix is also required : GB05CAFB40524000020498
If needed the correspondence SWIFT/BIC code : MIDLGB22XXX
and the beneficiary Bank SWIFT : CAFBGB21XXX
Please use the reference UK EQUIP and your Name when making a deposit.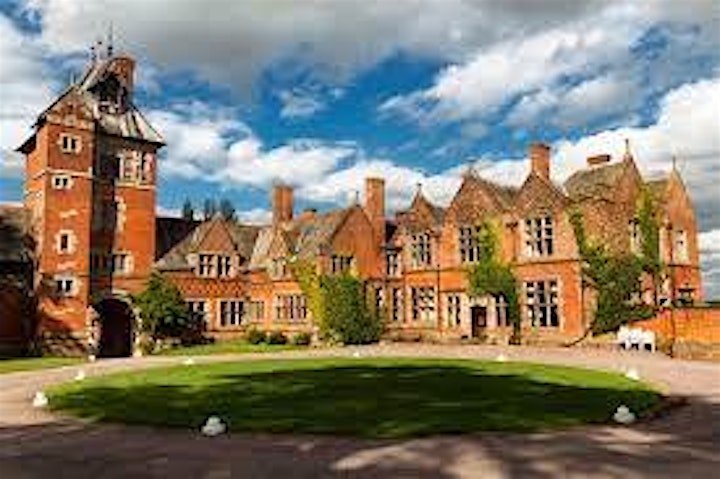 Date and time
Location
Cloverley Hall Christian Conference Centre
Cloverly Hall
Whitchurch
SY13 4PH
United Kingdom