Description
Tomorrow's Business: Tomorrow's Board by NEDonBoard
NEDonBoard is the officially approved body of non-executive directors and board members in the UK
From the leading organisation serving the non-executive and board member community: focus on leadership, governance, culture, digital and business in the Boardroom.
---
NEDonBoard Conference Focus:
What does the future of business look like
What role does the board play in navigating the future business landscape
What will the board of tomorrow look like
Top level keynotes, in-depth panels and interactive roundtables focus on the key challenges ahead
Learn what skills you need to be part of tomorrow's board
Meet people who are in a similar position to you
Make valuable connections with people who can find you roles
We are pleased to announce that we will be bringing to the NED community and UK board members and chairs, a dedicated professional half-day conference in Central London on Tuesday 20th March.
We are engaging with our members and partner organisations to host a number of specialist panel discussions, workshops and thought leadership seminars, and are delighted to welcome as speakers:
Sue Liburd MBE, Academy for Chief Executives
Neil Sinclair, Chief Operations Officer, London Digital Security Centre, highly regarded financial and cyber crime intelligence professional;
Andrew Hick, Cavendish Hawk Board executive search firm
Abeed Janmohamed, Volando, Board Advisor
More to come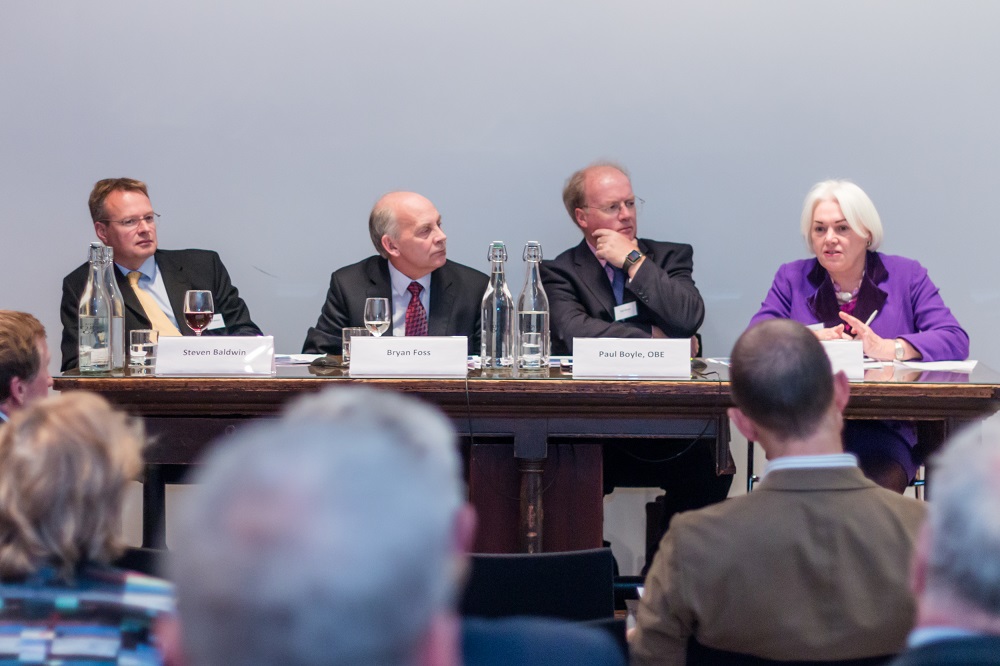 Panel discussion & roundtables:
Future Digital Panel
Cyber
Data/GDPR
AI & New Tech Innovations
Future Leadership & Culture Panel
Inclusion & Diversity
Board Effectiveness
Sustainability & CSR
Future of the Business Panel
Finance/Audit
NEDs and Investment
Transition & Succession Planning
As well as a number of well-renowned industry experts, non-executive directors and chairmen with further details to be shortly released in preparation for an exciting day of boardroom insights and board peer networking.
Past speakers include Sir Win Bischoff, Chairman of the Financial Reporting Council (FRC); Alastair Lyons, CBE, FTSE 100 Chairman; Annemarie Durbin, FTSE 100 portfolio NED;Patrick Dunne, portfolio NED and Chairman; Ruth Cairnie, FTSE 100 NED.
Previous feedbacks:
"First class and most useful".
"Excellent. I have a much better idea of how to pursue my NED career"
"Good all-round insight. Steer on CV presentation and the role and approach of headhunters was particularly useful"
"A very useful day. Professional and well run"
"Extremely well structured"
"A well organised and extremely professional day. Fantastic value"
"Excellent day which exceeded my expectations"
NEDonBoard is the officially approved body of non-executive directors and board members in the UK. In practice, we connect, train and inform 20,000 business leaders during their career at Board level.
We operate around three pillars: knowledge, connection, and authority. We provide a clear path for business leaders to the Board and non-exec responsibilities. Our attendees rate our training very good or excellent.
We provide a safe environment for experienced Board members to connect and improve Board best practices. The majority of our community have between 5 to 20 years Board experience. The quality of our events is praised by national media. We ensure companies and organisation get access to our influential community. We publish on average 20 new Board role a week.
NEDonBoard mission for 2018 is to champion the NED role.
The Board is the highest authority in every institution. If you believe the wisdom of exceptional individuals and proper governance can improve organisation for the benefit of their stakeholders and, ultimately, for the benefit of the society as a whole,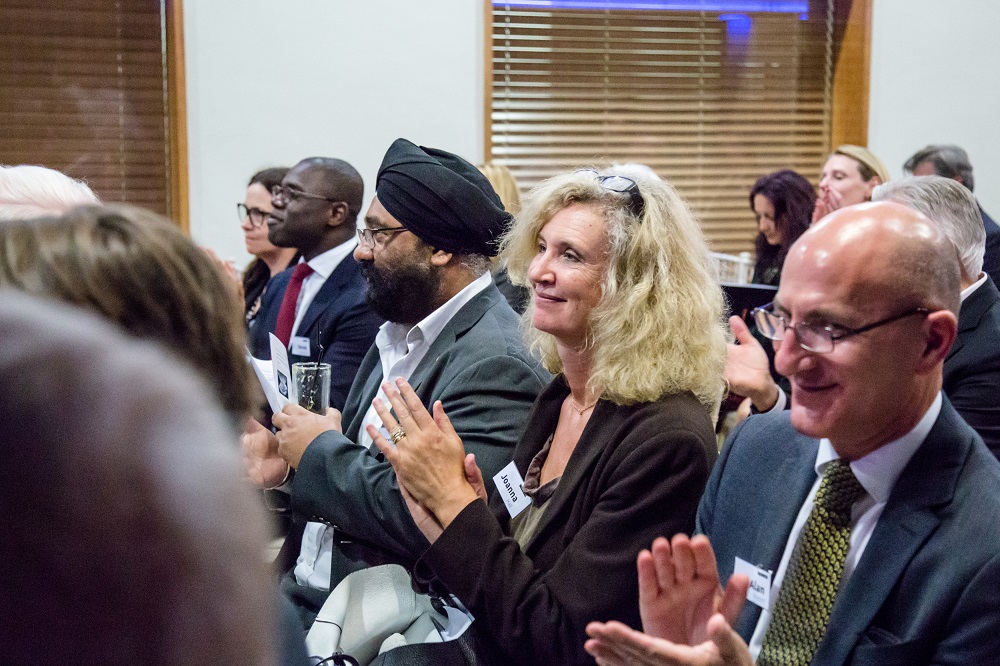 NEDonBoard mission is to improve the standards of NEDs and champion the role for 2018. Attendees are NEDs or board level professionals – we are expecting between 120 to 150 attendees for this conference.
Hear what those who have attended our event previously: NED testimonials
Dress Code: Business Attire.
LONDON MARCH 20th (limited availability)
---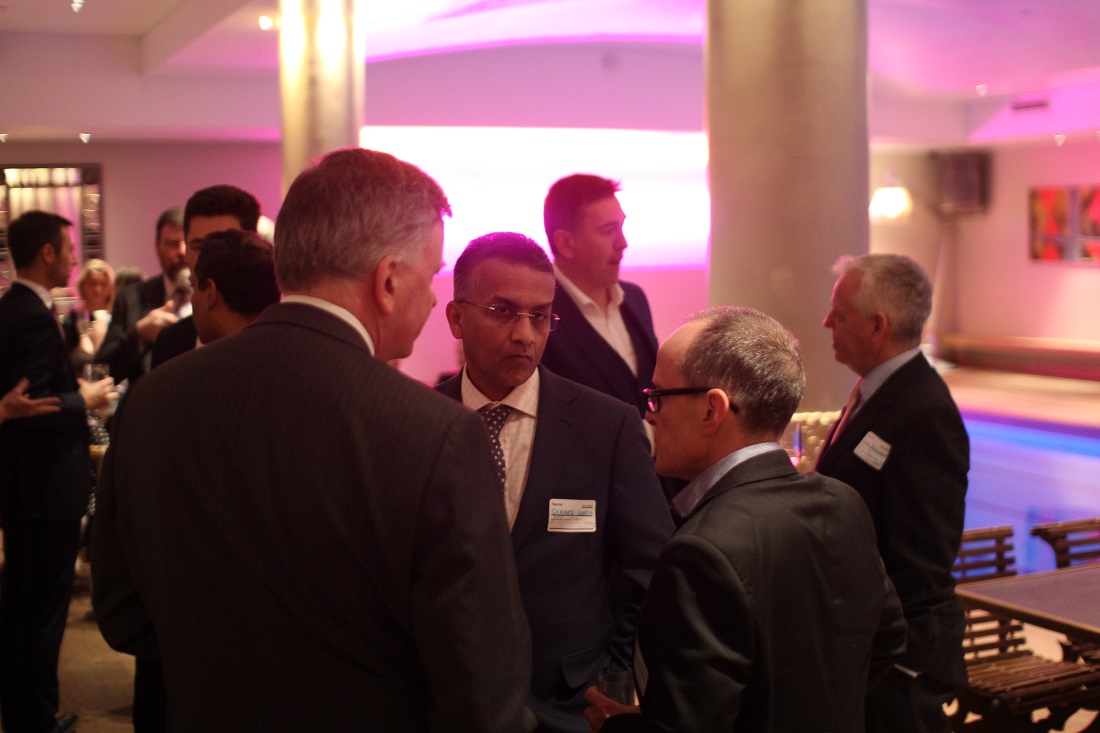 FAQs
Where can I contact the organiser with any questions?
team@nedonboard.com is the easiest way as we love to keep a record.
How do I become a NEDonBoard member?
You need to apply for NEDonBoard Membership. We reviewed each profile individually, the process can take up to 24h.
Is my registration/ticket transferrable?
Yes, as long as you update the details before the event. There is a security check at the entrance of the building.
Can I update my registration information?
Yes, just send us an email: team@nedonboard.com
Do I have to bring my printed ticket to the event?
Yes or your ID.
How many attendees?
For this flagship NEDonBoard conference, we expect 150 to 200 attendees.
Who should attend?
The conference is aimed at non-executive directors, board directors, committee members, chairs, and trustees. The conference is also aimed at senior directors working within legal, financial, audit, corporate governance and leadership management. The conference is relevant for all FTSE and SME companies, charities and public organisations.
Can I participate if I am not a NEDonBoard member?
Yes, you can attend the conference as a non-member.
Our events are designed for, and will most benefit aspiring and experienced non-executive directors, and board members. If you are serious about your non-exec career then we recommend you join NEDonBoard. Visit our website for more information www.NEDonBoard.com You need to apply here: NEDonBoard Membership Application.