Sales Have Ended
Registrations are closed
Sorry all the walks on 16th/17th are now fully booked. If you click on Register you can join the waiting list. Note that if you just turn up on the day you can pick up a handout to do your own self-guided walk, or even join us if there happen to be spaces. However because of the overwhelming interest, we have tentatively arranged an extra walk for Saturday 7th October at 2 pm, and if you register for that we will let you know when it is more definite. (Note that this will just be a walk - no display etc.)
Sales Have Ended
Registrations are closed
Sorry all the walks on 16th/17th are now fully booked. If you click on Register you can join the waiting list. Note that if you just turn up on the day you can pick up a handout to do your own self-guided walk, or even join us if there happen to be spaces. However because of the overwhelming interest, we have tentatively arranged an extra walk for Saturday 7th October at 2 pm, and if you register for that we will let you know when it is more definite. (Note that this will just be a walk - no display etc.)
Description
On 16 September 1847 the inhabitants of Needingworth were shocked by a fire that devastated nearly half of the village.
We will be commemorating the 170th anniversary of the fire on the weekend of 16-17th September this year. Included in the activities will be a (free) guided walk seeing where the fire started and following its dreadful route through the village to where it ended, hearing about the events of the day and its consequences.
We will be repeating the walk on both days at 2 and 4 pm but numbers are limited for practical and safety reasons. If you want to come on one of the guided walks you will need to register, either via this site or via Peter at the contact details below. [Note that the 16/17th walks are now fully booked. You can still click on Register to go onto the Waiting List, or just turn up over the weekend, pick up your handout 1.30-6pm at the Village Hall, and do a self-guided walk. If you are on the Waiting List, or let us know in any other way then we can make sure to let you know should we organise any other walks at a later date.]
Breaking News: Because of the overwhelming interest, we have tentatively arranged an extra walk for Saturday 7th October at 2 pm, if you register for that we will let you know when it is more definite.
These walks are organised with, and supported by, Holywell-cum-Needingworth Parish Council.
Assistance dogs only please.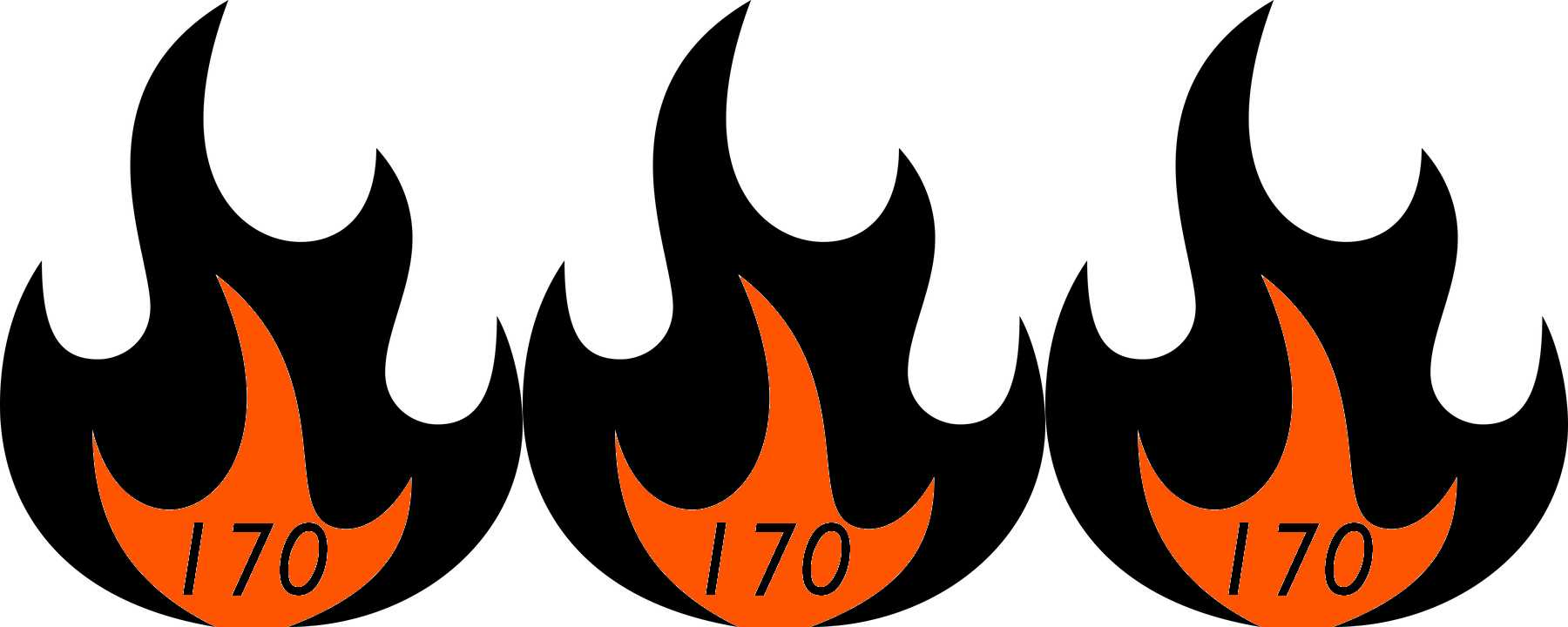 FAQs
How long will the walk take?
It is expected the walk will take about 1 ½ hours, although there is the opportunity to do just half the walk if you prefer (please still register and just drop out, or join, halfway).
Should I register children?
As the limit on numbers is more about making sure the group going round can all hear, and keep safe, you do need to include children in the numbers registered.
Can I volunteer to help?
Yes please! Contact Peter (see below) for ways you can help. If you do volunteer there will be a special version of the walk that you can join in the week before the 16/17th weekend. This will mean that you can see what everyone else will see, and you do not need to register.
How can I contact the organisers with any questions?
Up to date information can be found at hcnhistory.org.uk/fire170, and you can contact Peter at fire170@hcnhistory.org.uk.

Where does the walk start?
The walks will start and end at the Village Hall (open 1.30 to 6 pm), which has parking. Just give your name in at the Pavilion and your handouts will be waiting for you
What if I cannot make the dates/times?
There will be handouts including maps, and information signs along the route, so you will also be able to do your own self-guided tour at your own pace and covering any part of the route. If you have registered and cannot come please either cancel your registration, or let us know.
How accessible will the walk be?
As some parts of the walk are along paths and not very accessible, you can avoid these parts if you use the self-guided option.
What if I don't register?
At the Village Hall everyone will be able to pick up handouts including a map, browse a display, sit down for refreshments, and other activities.There may be spare places on the walks themselves so you could just turn up, but if the safe limit is exceeded please consider doing the walk using the self-guided option.
What if the weather is bad?
If the weather is bad you can call us on 07519 598189 to hear what our plans are. You will receive confirmation of this when you register.
What will the extra walk in October be like?
Everything is tentative at the moment, but the Village Hall will not be open to us, and there will be no display.