Description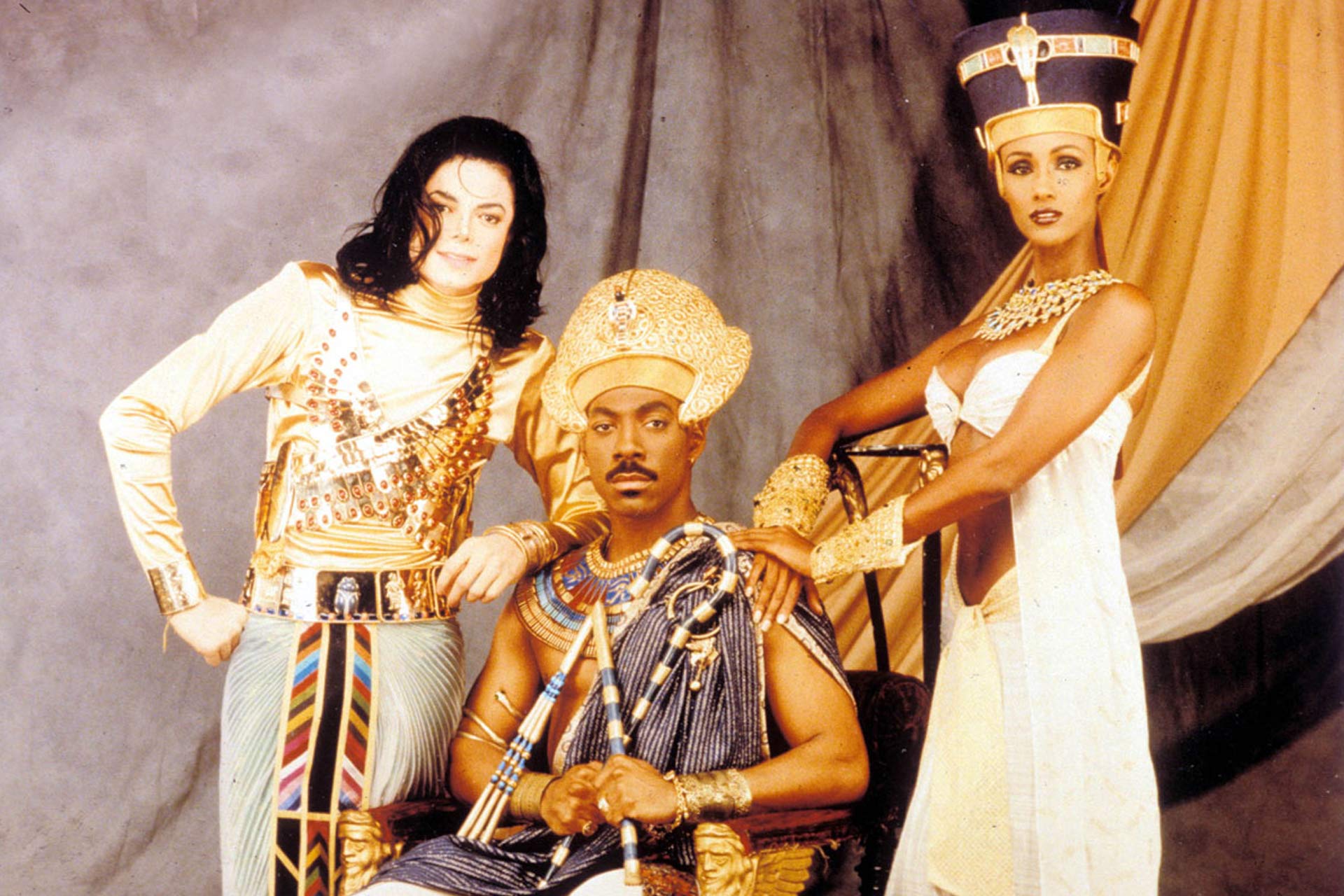 Above: Queen Nefertiti as portrayed by Somali model Iman in Michael Jacksons 'Remember the Time' music video
An evening exploring ideas of beauty and the role of African Queen Nefertiti as a Black icon. From pop videos like Remember the Time to Queen Latifah as Nefertiti in 2013, Queen Nefertiti has gained prominence as an icon of Black beauty. Nzingha lecturer Kandace Chimbiri, considers how Nefertiti has defined (or not) Ancient Egyptian Beauty. We will cover:
Who was Nefertiti?

What did she look like?

How and why did she become the definition of Ancient Egyptian beauty?

Is Nefertiti a valid icon for Black women when the most famous image of her shows her as White?
White Supremacy at the movies

The role of African women ancient and modern in the construct of Beauty

Museums in Europe which hold African artefacts
Plus presentation from Black History Walks and Q and A. This event will start at 6.30pm, latecomers will miss out and may not get a seat. This event is provided to you free but donations are accepted on the day. Donate to educate.
Queen Nzinga was an African Queen who fought against the European invasion of southern Africa (Congo/Angola). The Queen Nzinga lecture series features African female academics / holders of expert knowledge, speaking on topics of their choice on a monthly basis. The Nzinga lecture series provides a regular platform for women of African descent to highlight important issues in an academic setting. As a result of these lectures a Black Women in Academia Support Group has been set up. See previous Queen Nzingha lectures here https://www.youtube.com/blackhistorywalks
This event is Sponsored by Race Matters@UCL and Owens Stevens Solicitors www.owensstevens.org.uk
About the speaker :
K.N. Chimbiri previously lectured on 6,000 years of African combs from their earliest appearance in the ancient Nile valley to the modern 'Black Fist' comb. She provided a comprehensive introduction to African combs and revealed what they really tell us about African history, art, power, business, and economics.
Miss Chimbiri's third book, Secrets of the Afro comb, 6,000 years of art and culture accompanied the Origins of the Afro Comb exhibition at the Fitzwilliam Museum in Cambridge. Secrets of the Afro comb, 6,000 years of art and culture is the world's first book on African combs for children. In addition to looking at the Afro comb as an art object, the book also discusses why African hair is curly. More information available here
Kandace Chimbiri is the founder of Golden Destiny publishing house which specialises in non-fiction books particularly ancient Black history for children. Her first two books, self-published titles are Step back in time to ancient Kush (an activity book about the ancient Sudan) and The Story of Early Ancient Egypt. Both books are now carried by museums like the Petrie Museum of Egyptian Archaeology in London, the Fitzwilliam in Cambridge, the Neues Museum in Berlin and Barbados' national museum
Watch out for our exciting Black History films at BFI Southbank and at the Phoenix cinema https://www.facebook.com/blackhistorywalks/events?key=events
a www.blackhistorywalks.co.uk production