Neither Soiled nor Scared? Sociology in Pariah Sites

Thursday, 10 October 2013 at 17:30 (BST)
Event Details
Speaker: Sara Delamont, DScEcon AcSS
Recipient of the BSA Distinguished Service to British Sociology Award 2013
Chair: Professor Rick Delbridge, Dean for Research, Innovation and Enterprise, College of Arts, Humanities and Social Sciences, Cardiff University
Committee Rooms, Glamorgan Building
5.30pm Drinks reception for 6:00pm lecture
Open to all
Abstract
A career researching in the two pariah sites (education or enculturation and gender) provides a platform to examine the inclusionary and exclusionary practices and theories in contemporary sociology. The title comes from John Buchan and Basil Bernstein, an eclectic mix that reflects the boundary shifting argument.
Biographical Note
In 2013 Dr Sara Delamont, DScEcon (Cardiff) AcSS, was awarded the second BSA Lifetime Service Award.  In this lecture she reflects on British Sociology as viewed from the three marginalised positions where she has spent her intellectual career.
Summary
The title comes half from John Buchan's novel Mr Standfast and half from the last letter I received from Basil Bernstein shortly before his death in 2000.
The core theme is that a life spent as a feminist sociologist of education in Scotland and Wales inevitably meant that I risked being either tainted or frightened, because that intellectual space is clearly a stigmatised or pariah one. 
The lecture analyses the problems (a) facing sociologists of education in UK sociology; (b) confronting feminist scholars in social science, and (c) UK academics based outwith England facing intellectual internal colonialism.
Strategies for challenging those three stigmata are explained, so future academics are neither soiled nor scared.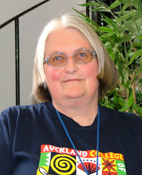 Biographical Details

Sara Delamont graduated from Girton College Cambridge in 1968 with a First in social anthropology. She did a PhD at Edinburgh, and she worked there for 2 years as a Research Assistant for Dr J.A.M Howe, then moved to Leicester. Dr Delamont lectured at the School of Education at Leicester from 1973-76. She came to Cardiff in 1976, was promoted to Senior Lecturer in 1979 and Reader in 1989. She has been Dean of Social Sciences, and served on Senate, Council and Court.
Dr Delamont's autobiography was published in 2012 entitled 'Milkshakes and Convertibles' in N. K. Denzin (ed), Studies in Symbolic Interaction 39, Bingley: Emerald pp 51-70.
When & Where

Committee Rooms, Glamorgan Building, Cardiff University

CF10 3WT Cardiff
United Kingdom


Thursday, 10 October 2013 at 17:30 (BST)
Add to my calendar
Organiser
Cardiff University School of Social Sciences
Cardiff University, School of Social Sciences is a world leading centre for innovative and interdisciplinary social science research and training.
Neither Soiled nor Scared? Sociology in Pariah Sites