Description
The world's largest and most influential business network in the world for senior business people with a passion for rugby is lining up for another superb RBN at the new HiHO Brewing Co. in Cuyahoga Falls.
Jon Hovan is the brewer and co-founder, along with his wife Ali and their goal is to create a neighborhood gathering place, as opposed to a production brewery.
"We're going to be really focused on community and socializing here and making new friends," Jon Hovan said. "We want to make it feel like home."
The Hovans are both 31 and grew up in Hudson. Jon played Rugby at Hudson High School. They had spent eight years working as teachers in Colorado, Jon in physical education and Ali in art. There, they soaked up the craft beer culture, and started the Brew Crew homebrew club in Denver. Jon also volunteered at breweries.
Eventually they decided that they wanted to make beer their career.
"We love brewing. We love craft beer. We love everything about it. We took our passion and made it our lifestyle," Jon Hovan said.
When & Where:
Saturday, June 10th 2017 | 6 PM – 10 PM
HiHO Brewing Company, 1707 Front Street, Cuyahoga Falls, OH 44221
Our events, which are held around the world, are informal and relaxed. They provide a great platform to enjoy business discussions and networking with a cross-over to the conversation about rugby. Our Speakers for the night are - Former Welsh International and World Cup International Coach, Darren Morris and Mount St. Mary's and Assistant National Coach,
Darren Morris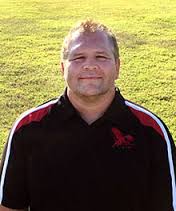 Darren Morris is a former Wales international rugby union player who also represented the British and Irish Lions. He is currently the Director of Rugby for Griffins Rugby in Dallas, Texas, USA.
Darren Morris began his international career at the age of 15 for Wales U-15's. And although Morris was selected for Wales in 1996, injury prevented him from being able to play. He made his Senior Wales début on 6 June 1998 against Zimbabwe.
He also went on the 2004 tour to Argentina and South Africa under Mike Ruddock. Morris appeared twice in Argentina as a replacement from the bench, and in his final Wales game, appeared as a blood replacement against South Africa on 24 June 2004.
In 2005 he was again involved with the British and Irish Lions on their practice squad and standby. He returned to rugby in 2013, signing for Doncaster Knights as a player-coach as well as helping them get promoted back to the Championship that season.
Farrah Douglas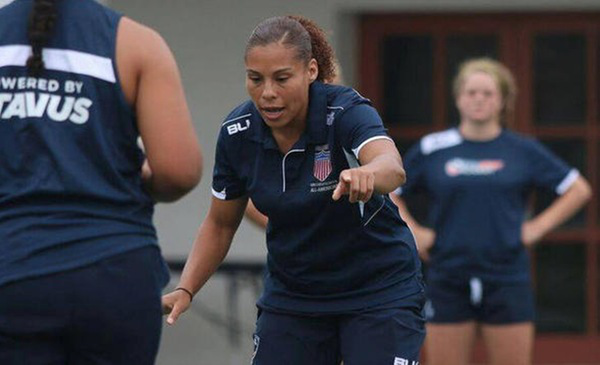 Farrah Douglas, a 1999 graduate of Bowdoin College in Brunswick, Maine, was a member of the women's rugby and indoor & outdoor track and field teams during her collegiate career. Douglas was also a member of the 2006 and 2010 USA Women's National Team, registering 26 international caps during her time with the squad. Douglas served as an international female athlete representative to USA Rugby's Congress from 2009-13.
She started her coaching career as an assistant at Noble Street Charter High School in 2004, working there for five years before breaking into the collegiate realm as an assistant coach at Penn State University from 2009-10.
Farrah Douglas brings over 12 years of coaching experience to the Camp. Most recently as the new Head Coach of Mount St Mary's Women's varsity program. Coach Douglas has had involvement at the national, collegiate and high school levels and has been the head coach of the USA Girl's High School All-American (USA U-18) Team for the past two seasons, and the assistant coach with the USA Women's National Team since 2012. Douglas has been at the helm of the Gonzaga College High School team in Washington, D.C. since 2010, while also serving as technical director and skill coach at The Rugby Academy in Potomac, Md. from 2010-15.
June is a busy and exciting time for us and we do have a series of events aligned along with this networking evening. Please find the schedule here -
Friday June 9th & Saturday June 10th Youth Rugby Camp at Hudson
To know more - http://everything4rugby.com
Friday June 9th - The WaHu Rugby Golf Open Fundraiser for Hudson and Walsh high school rugby programs.
Visit for sign-ups's and event information - http://www.internationaltryzone.com/index.php?route=product/product&path=127&product_id=343
Saturday June 10th - Prom on the Pitch at the Akron Rugby Football Club Pitch
For more details visit - www.akronrugby.com and for booking contact - leilastarr5@gmail.com
Our speakers will be offering a glimpse into the professional training environment of college athletes and how rugby has come to be one of the fastest growing sports in the States.
So come along and enjoy a weekend of rugby along with a bit of business networking.
We look forward to seeing you there!
- NEO RBN Team -