Explore colour and creative drawing with Neon Naked Arts Club!
About this Event
Neon Naked is happy to host an online weekly class via Zoom during the lockdown.
The class will be every Tuesday (UK time ) from 6 PM.
It has unlimited spaces and free to join for all abilities!
It will have the same creative drawing styles as found in the live class. From trying different techniques in drawing such as continuous line and pointillism!
You need to provide your own art supplies at home but this means you can use anything you like from paints to inks on recycled cardboard or a nice sketchbook.
You can even draw digitally on a tablet using Procreate!
We will be drawing from video and photographs taken in the recent classes of the amazing neon painted life models.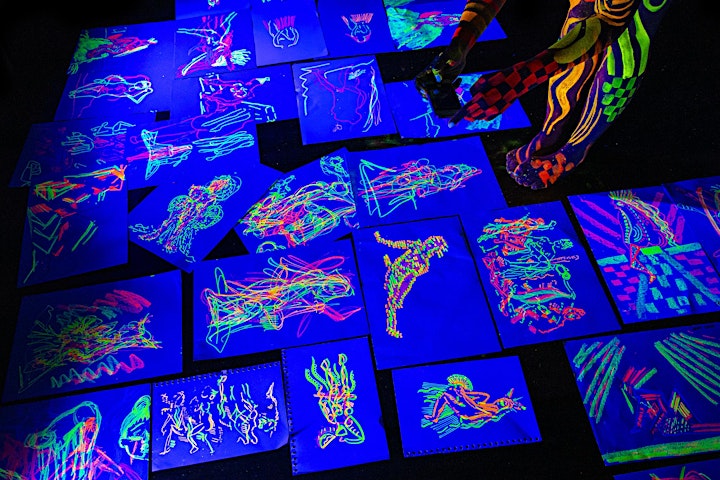 Afterwards, we will have a crit chat where everyone can show there work and talk about it. Images are available to draw from at any time so you are more than welcome to get a head start and prepare something amazing for the chat.
To get involved sign up and follow the Facebook page -https://www.facebook.com/groups/neonnakedartsclub
You can also keep in touch via Instagram at @neonnakedlifedrawing
www.neonnaked.com