NEON: The BOUNDLESS Youth Venue!

Thursday, 2 July 2015 at 14:30

-

Saturday, 4 July 2015 at 16:30 (BST)
Event Details
ALOVE UK are really excited to be managing NEON - the youth venue of Boundless.
If you're aged 11-16 years-old we'd love you to come to our sessions! 
NEON is at 2pm - 4.30pm on Thursday, Friday and Saturday of Boundless.
WHAT'S HAPPENING?
The sessions will be hosted by the winners of our UK Young Presenters Competition!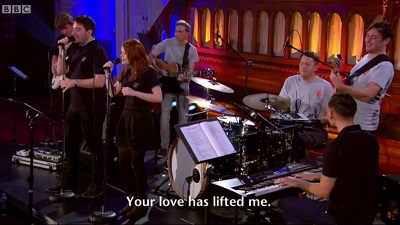 Worship will be led by SECOND MILE 
(check out their page on Facebook)
We have some AMAZING speakers coming to share with us: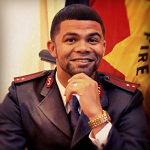 Captain Marion Platt

 
Major Janet Robson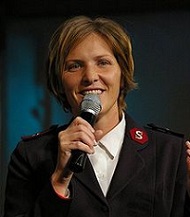 Major Danielle Strickland
 We have some EXCITING special guests coming to minister and share their gifts with us: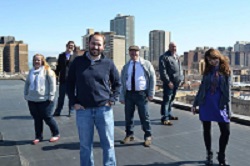 Bill Booth Theatre Company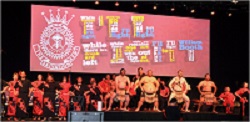 New Zealand, Fiji & Tonga Haka Group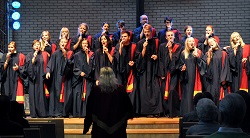 Vasa Gospel Choir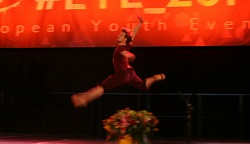 Shaw Coleman 
And then every day there'll be a choice of 'GLOZONES' for you to interact with where you can do lots of activities including:
VIDEO TESTIMONIES, ART, DISCUSSION, INTERACTIVE PRAYER LABYRINTH, MUSIC, QUIET SPACE and much more!
Don't miss out on coming and spending time with young people your own age, worshipping God and celebrating The Salvation Army's 150th birthday together!
INFORMATION ABOUT BOOKING INTO NEON
If you would like to come to NEON, please make sure you book in online so you don't miss out! Online booking closes on Monday 15th June 2015.
At the o2 we then need all parent/guardians to come to the NEON Registration to sign consent forms and pick up your wristband. You will not be able to enter the NEON venue without a NEON wristband and we cannot give out wristbands until we have signed parental/guardian consent. If you have any difficulties with booking in or resgitration, please do contact us!
There are lots of ticktet options on the ticket page. You can either book into all three sessions or pick the sessions you're planning on attending. For example, if there's one of you planning on coming to the Thursday and Saturday sessions, just click 1 ticket for Thursday and 1 ticket for Saturday. If there's two young people planning on coming to Thursday and Saturday, click 2 tickets for Thursday and 2 tickets for Saturday. When you get through to the registration page, you don't need to input all of your details every time! There'll be an option to copy the previous details to make it easier for you!
FAQs
1. Is there an age limit to enter the event?
Yes, only young people aged 11-16 may enter NEON.
2. Can I, or my friend, sneak in if I'm just outside the age limit?
No, sorry, we have to stick to the age limit to make sure we have all the safeguarding procedures in place. We also might not have space for all the people who want to come, let alone those outside the age limit. So we will have to restrict people to the age limit of the venue.
3. How much does it cost to come to NEON?
It's free to all Boundless ticket holders! So no need to pay any extra!
4. What do I need to do to come?
Make sure that you book in online with all of your details.
When you come to the o2, you will need to bring your parent/guardian to the NEON Registration to register for the venue and sign the consent forms. Once you've registered, you'll receive a NEON wristband, which you'll need to wear all week to gain access to the venue.
5. Why do I need to book in and register before I come?
We need to make sure that we have all parental/guardian consent in place to supervise young people safely and in line with The Salvation Army's policies and procedures. We also need to know who's coming so we have enough goodies to go round!!
6. Do parents or leaders need to accompany young people into NEON?

No. In fact, no adults other than those who are on our team are allowed into the venue. This is to make sure all adults in NEON have been checked and trained to work with young people. 
7. How are young people kept safe?
We have strict safeguarding measures in the NEON venue. It is not a public access venue. All over 18s in the venue are a part of the team, will be trained in safeguarding and will be following The Salvation Army's policies and procedures when working with the young people. If you would like more information about the safeguarding procedures in place, please contact alove@salvationarmy.org.uk
8. What if I have special needs?
We aim to include anyone within the age range who wishes to come to the venue and hope to have something for everyone! We have an excellent Additional Needs Coordinator who is trained and experienced and happy to help! Please tell us in advance what support you need so that we can make sure we have everything in place to help you have a great experience in NEON.
9. Is there a limit on the number of people who can come?
Yes, but we think we've got a venue to hold all young people attending Boundless! Everyone who books in and registers will definitely be able to get into the venue, but it will be first come, first served with the online booking and when all the places go they're gone! So get booked in while you can!
10. Where do I go to get to NEON?
NEON is in the o2 along with most of the other main Boundless venues. It is in a club called Building6. When you book in online, you'll be emailed information about where and when to register (so make sure you spell your e-mail address correctly!), and when you register you'll be given a map of the o2 with information about where the NEON venue is.
When & Where

NEON Youth Venue
The O2
Peninsula Square
SE10 0DX London
United Kingdom


Thursday, 2 July 2015 at 14:30

-

Saturday, 4 July 2015 at 16:30 (BST)
Add to my calendar
Organiser
ALOVE UK: The Salvation Army for a New Generation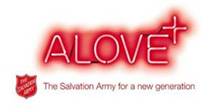 Who we are
ALOVE UK is The Salvation Army for a new generation - an expression of The Salvation Army for young people and young adults.
As The Salvation Army's national youth office, we are responsible for the implementation of The Salvation Army's national youth work strategy for the UK and Republic of Ireland.
We work with young people (primarily aged 12-25), youth workers and youth focused services within and external to The Salvation Army.
The work of ALOVE UK is facilitated by a national team and 18 regional youth officers. The roles within our national team are described below. You can also contact the ALOVE UK office for their contact details (and those of your nearest regional youth officer).
Territorial Youth Secretary: Major Mike Lloyd-Jones
Associate Territorial Youth Secretary: Major Lisa Lloyd-Jones
PA to Territorial Youth Secretaries: Rebecca Mitchinson
Team Administrator: Joseph Rose
Communications and Resources Manager: Hannah Kingston
 Facilitating the ALOVE Youth Movement/Programme and Training
Programme Development Manager

: Dave Cotterill

Training Programme Manager: Matt Leeder
Training and Programme Coordinator: Anita Gellatly
Youth Worker Development Manager: Joanna Taylor
NEON: The BOUNDLESS Youth Venue!