Description
This special meeting marks the 60th anniversaary of the founding of the Neonatal Society. A series of keynote lectures will be given by research leaders who will highlight step changes in understanding and clinical practice in perinatal medicine that have taken place over the past six decades, and they will discuss key challenges that must now be addressed.
There will be free science presentations, posters, and the Society's Young Investigator award.
A reception and dinner will be held in Clare College on 27th June.
Accommodation is available on a first come first served basis at the College on the night of 27th June.

Price structure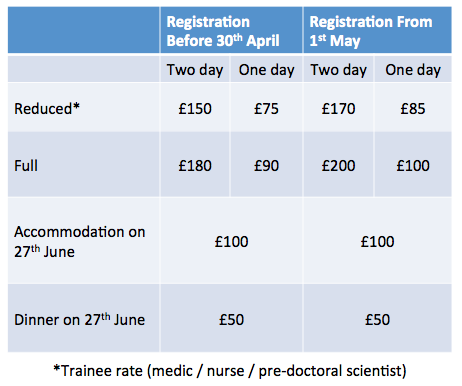 Parking is available on site for £10/day.