About this Event

Neos is a brand new youth festival run by West Cambridge Christian Youth Ministries (WCCYM). Spread over four days in mid-August in Gamlingay, Neos is a great mix of worship, teaching, prayer, fun, making new friends, and spending time thinking about the big issues facing young people.
And the best part is we do it all together...
At Neos, we understand that proper community is created when we spend time together so we'll be camping together, eating together and all pitching in together to help make Neos the best it can be.
Sound good? Come join us...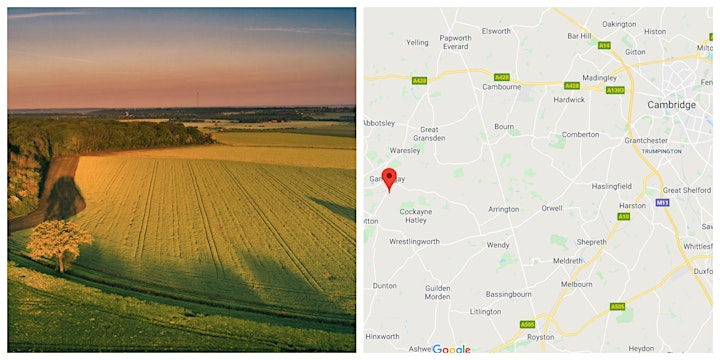 Here is some more information that you may like to know…
Do we need to bring our own food?
No - the event will be fully catered (3 meals a day), from the Friday evening meal, to the Tuesday breakfast. This is included in the cost of the whole event, for £75. There will also be some extra food that you can buy from a café / food stalls, as extras to the main meals. It is important to provide your dietary requirements when booking. We see community as being built best when we share time together, and eating together is one of these opportunities. It's Biblical and it builds community.
Can I come without a leader?
Each young person needs to have a leader with their group. We will be contacting that leader's church, to get a reference for them, so that we know who will be at the event. If you want to attend the event but do not have a leader who is able to come, it would be worth contacting us on neos@wccym.org and we can see if you can join another group.
Why is the event called 'Neos'?
When we discussed the idea of a summer event, we felt that we were being called to do something new, exciting and vibrant, rather than something that has gone before, which we would not be able to recreate. The word 'neos' is a Greek word that appears in the New Testament, with one of the meanings being 'new', and another being 'young'. We feel that both of these ideas help to explain the idea behind this festival. This is an exciting adventure we are starting, and we'd love you to join us!
I have just finished Yr 6, and am going into yr 7 in September. Does this mean I can come to Neos?
Unfortunately not! The lower age limit is those who have just finished Yr 7 at school.
Can I come as part of a group of young adults over 18?
If you have just finished Yr 13, and are 18 years old, you can come along to Neos. If you are older than that, you are only able to come if you are one of the official group leaders coming with a group of young people (which your church needs confirm), or if you have been invited to be part of the Neos team of leaders.
What is the role of the group leader?
If you are booking in as a leader with a group of young people, you will be legally responsible for your group. This means that leaders will need to ensure that they have the relevant information for the young people in their group. See our suggested checklist here to make sure you have thought of what you need, and what to find out. At Neos, group leaders will be camping in the same area as the young people in their group. There will be times when you (and the young people in your group) will be helping out in different ways (serving food, washing up, welcoming people to meetings, etc), but for the rest of the time, you will be able to spend time with the young people, without needing to worry about the practicalities of the event.
What are the camping arrangements?
You will need to arrange to bring your own tents with your group, sharing in single-gender groups. You will camp in the same area as your group leader. Toilets, showers and potable water will be provided in the campsite.
When shall I arrive and leave?
You can arrive anytime from 4.30pm on Friday 14th August. The first thing happening will be an evening meal at 6pm, so this should give you time to put up your tent. The last main events will be on the evening of Monday 17th August, but you are welcome to stay until Tuesday morning, and have breakfast together. We would like people to have left the site by 10am on the Tuesday.
What church denomination is organising this?
Neos is organised by WCCYM - West Cambridge Christian Youth Ministries, and friends. WCCYM is a partnership of churches, including Baptist and Anglican churches, and a Local Ecumenical Partnership, which includes Methodist, Anglican, Baptist and URC denominations. All are welcome to join us at Neos.
Will there be day tickets?
There may be day tickets available for Neos, but we will only know this in July, when the majority of tickets have been sold.
What happens if I have a question that hasn't been answered here?
Please email us on neos@wccym.org