Description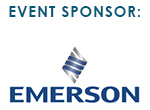 This event is kindly sponsored by Emerson

---
The 4th Industrial Revolution represents an extraordinary growth and productivity opportunity for manufacturing in general, however, by its very nature brings with it increased risk.
During this new event for 2019, we will explore the pros and cons of the connected world we live in whilst showcasing digitalisation and cyber security best practice; exploring the regulation, demonstrating local solutions and even witness a live hack demo – full details below.
More specifically we will:
Provide an overview of the opportunities and challenges from Industry 4.0
Explore manufacturing and process improvement that can lead to increased productivity and safety.
Discuss what these technological changes mean to people who work in industry
Look at the supply chain improvements, including all aspects of the order fulfilment and payment process, inbound and outbound logistics, warehousing, distribution, financial processes, ERP systems, CRM systems – and how to leverage the benefits across complex supply chains with multiple customers, suppliers and intermediaries
Cover cyber security and how industry must respond to ensure it protects itself from potential threats from multiple sources
---
How to Hack an Industrial & Automated Control System: Presentation Overview
Tekgem's cyber security experts will demo a cyber-attack on an IACS and outline the essential 'Defence in Depth' measures needed to help you to protect your organisation.
This session will help you to:
understand how easy it is for hackers to target your systems and networks
see real life hacking tools and techniques in operation including social engineering, software exploits and vulnerabilities, and hijacking systems without being discovered
identify the real risks and impacts to your IACS that runs your process implement the measures needed to protect both current & legacy systems
recognise the steps you can take to identify and reduce high cyber security risks
---
Confirmed speakers include:
Sabic UK Petrochemicals
Tekgem
Health & Safety Executive
Siemens
JMP Analytics
Further information and full agenda coming soon!
---
Tickets & Exhibition Stands – Rates
All day delegate tickets and exhibition bookings can be made on-line via a simple Eventbrite registration process. Our rates for this conference start from just £59 pp.
NEPIC Member Day Delegate Pass, SME: £59.00+vat
NEPIC Member Day Delegate Pass, Large Company: £89.00+vat
Non-Member Delegate Pass: £150.00+vat
NEPIC Member Exhibitor* Booking: £389.00+vat
Non-Member Exhibitor* Booking: £599.00+vat
*Exhibition bookings include 2 day delegate passes that offer full conference access
---
Contact Information
For ticket booking and exhibition enquiries, please contact Lynne Aungiers at lynne.aungiers@nepic.co.uk