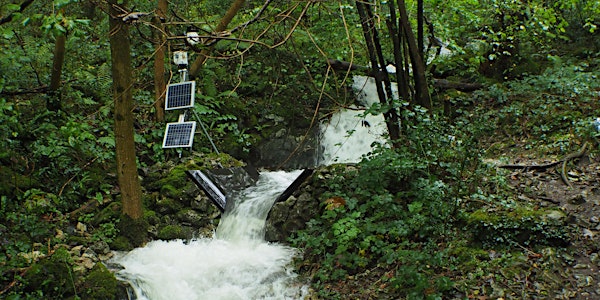 NERC Natural Flood Management Research Programme Finale Event
NERC Evaluating the Effectiveness of Natural Flood Management (NFM) Research Programme Finale Event, sharing the final outputs from the work
About this event
NERC Evaluating the Effectiveness of Natural Flood Management (NFM) Research Programme Finale Event
7 July 2022, 10:00 – 14:00, Online
Evaluating the Effectiveness of Natural Flood Management (NFM) is a £4m NERC programme from 2017-2022. You are invited to join the three research projects (Q-NFM, PROTECT and LANDWISE) sharing the final outputs from the work. The meeting will include presentations and discussion time. Participation is free and open to everyone.
Overview of the findings from the NERC NFM Programme.
PROTECT:
Key findings from the PROTECT-NFM project demonstrating NFM benefits from peatland restoration work with the potential to protect headwater communities at risk of flooding.
Q-NFM:
NERC Q-NFM has focused on quantifying flood hydrograph reductions from NFM interventions in the farmed grassland landscape of Cumbria from feature scales to the whole Kent, Derwent and Eden river basins. We demonstrate how we constrain knowledge and observational uncertainties in simulations of historic flood periods; how NFM feature monitoring directly informs our catchment models; and the range of hydrograph reductions more likely from NFM-changes to processes during frequent floods to the extreme Storm Desmond.
Landwise:
Overview of key findings from Landwise project looking at land use and soil management, woodlands and leaky barriers in lowland groundwater fed systems across a range of scales from field to small to larger catchments in Thames Valley.
Programme
10:00 – 10:20 Background and objectives of the programme
10:20 – 10:30 Online questionnaire
10:30 – 11:15 Landwise NFM
11:15 – 11:25 Break
11:25 – 12:10 PROTECT NFM
12:10 – 12:20 Break
12:20 – 13:05 Q-NFM
13:05 – 13:15 Break
13:15 – 13:25 Online questionnaire (repeat)
13:25 – 13:50 Next steps for programme and open comments on next steps
13:50 – 14:00 Closing remarks
For more information on the NFM Programme research work visit our website: research.reading.ac.uk/nerc-nfm
Contact Jo Beales for questions about the finale event – j.n.beales@reading.ac.uk
British Hydrological Society (BHS) is sponsoring the event.