Have you really seen a movie if you've not seen a drag queen talk through it?
About this event
Come down for an interactive screening so camp it'll leave you screaming
Join The Vivienne, Tayce and some wonderful guests for a night dedicated to teen movies, featuring a screening of Netflix Original 'He's All That'.
Tickets are free through Eventbrite and available on a first come, first served basis.
He's All That
An influencer specialising in makeovers bets she can transform an unpopular classmate into prom king in this remake of the teen classic "She's All That"
What's I Like To Watch?
Want to watch drag queens watching Netflix? Search 'I Like to Watch' on YouTube or watch the playlist here
FAQs
Q: I could only get 2 tickets but my friends want to come and the event is now sold out, can they get in?
A: There is a small allocation of tickets for each event at the venue which will be made available once doors open. These will be issued on a first come, first served basis so arrive early to avoid disappointment
Q: Help! I've lost my ticket!
A: We suggest that you take a picture of your ticket on your phone and email it to yourself on receipt to avoid this happening. If you haven't done this, you will need to get yourself to the venue early and get one of the tickets on the door. If we have space, we will let you in!
Q: Can I attend if I am under 18?
A: Please check with the venue if they allow under 18s to attend
Q: Can I attend with my guide dog?
A: Please check with the venue regarding their policy on guide dogs
Q: Will there be food and drink available at the event?
A: All venues will have a bar for drinks (remember ID if you are lucky enough to look under 21) but please check with the site as to whether they offer food. All food and drinks will have to be paid for.
Q: I'm feeling a bit ill but I don't think it's serious, is it ok to still attend?
A: If you are feeling at all unwell please organise a PCR test immediately and do not attend until you have had a confirmed negative result for Covid 19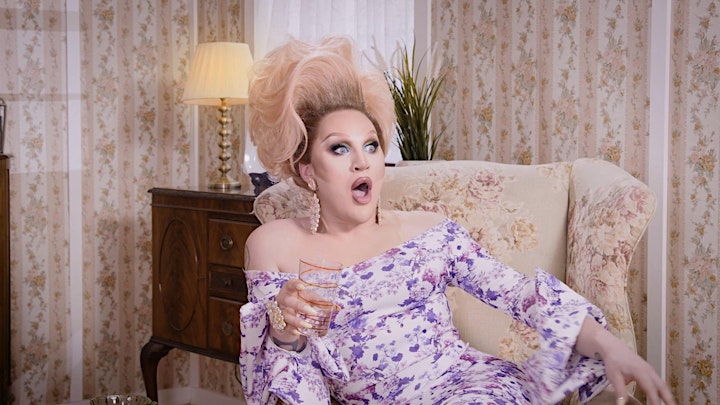 Terms & Conditions
Tickets are free through Eventbrite and available on a first come, first served basis. Maximum 2 tickets per person. A small number of tickets will also be available on the door. Please arrive promptly, those arriving later than 1830 risk refusal of admission and their space(s) being reallocated. All events are strictly for those 18 years old and over unless specified otherwise by the venue. The promoter (Netflix) and venue are unable to accept any liability or replace any lost, stolen or damaged tickets after they have been received by you. Tickets cannot be transferred to another event, exchanged for another item or promotion or financial reward. For the avoidance of doubt, the I Like To Watch Tour is a wholly standalone activity and is not related to any other promotions or events run by either Netflix or the venue. The rules and regulations of the venue and promoter for which the ticket has been purchased must be adhered to. Venue management reserve the right to refuse admission and may conduct security searches upon entry. Should you be refused entry for any reason, including but not limited to how you are dressed, we are not liable for any form of refund.
Although we will do our best to keep you informed of any changes to performers, performance date or cancellation it is ultimately the ticket holder's responsibility to establish whether changes or cancellation has occurred along with any new date or time the event may be moved to. Neither the promoter or venue are liable for any loss or damage to personal items whilst at the event. Ticket holders consent to filming, sound recording and photography as members of the audience. The promoter and venue accept no liability for any losses or claims arising from inability to access the ticketing website or any interruption or failure to complete a transaction.
It is the responsibility of the customer to keep all necessary contact information updated as necessary. The promoter and the venue accept no responsibility for information not received by the customer due to out of date contact information. All of these terms and conditions are governed by English law and are in line with 'Which? Consumer Rights' (www.which.co.uk/consumer-rights/problems/tickets-and-events)
COVID 19
It is the responsibility of the ticket holder to keep themselves up to date with and comply with all COVID 19 restrictions and safety measures in place in their local area at the time of the event. This includes but is not limited to the requirement to be double vaccinated in order to enter venues that are classified as nightclubs. Ticket holders for nightclub venues are requested to be in possession of an NHS COVID PASS. Please note that this is via the NHS app and NOT via the NHS Covid-19 app. Please visit here (https://www.nhs.uk/conditions/coronavirus-covid-19/covid-pass/) for more information. In accordance with government guidelines you MUST NOT ATTEND the event if you have tested positive for Covid 19 in the last 14 days prior to the event date or are required to self isolate.
PERSONAL DATA
All personal data submitted will be collected and processed by Eventbrite in order to fulfil your ticket request(s) and will be handled in accordance with Eventbrite's GDPR policy