Description
The Science of Craft Beer
Craft beer is all the rage these days, and we will be welcoming Nick from Steam Machine Brewing Company to speak at our slightly more festive NETPark Net networking event in December (please note this is an evening get together in place of the usual breakfast event).
Set up only just over a year ago at Aycliffe Industrial Estate, they have now just moved to new premises four times their original space to meet the growth in their business. Not a bad story having gained support by Virgin StartUps and early mentoring from Sir Richard Branson!

Nick will be sharing his journey of making the leap from homebrewers to pro-brewers, and the science that goes into his brewing. We may all just get some inspiration from the innovation that has gone in their business.

So why not join us for a mince pie and maybe sample a craft beer or two!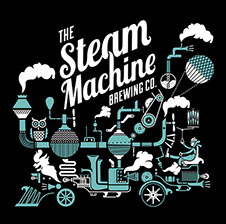 This event is free-of-charge to NETPark Net members and our Affinity members. Non-members: please email innovation@uknetpark.net to attend as a guest.
For more information, please contact Elaine at elaine.scott@durham.gov.uk or 03000 256 505.