Netwalk 4 Business hosts walk and talk business networking events at Hanley Park, Stoke on Trent - join us on 10 November at 9.45 am
About this event
Find new energy, connections and motivation in the freshest way to network with a 60 minute, 2.5 km walk around Hanley Park, one of the city's heritage parks. This fabulous open space is close to both the city centre and the railway station.
This is a 60 minute, 2.5km netwalk (walk and talk networking event) around Hanley Park, starting at the northern car park, entrance on The Parkway, Stoke Trent.
What3Words start location: https://w3w.co/locate.rocky.called or click here for a Google map. Your walk leader will be easy to spot in a hoody with the Netwalk 4 Business logo.
For a FREE trial netwalk simply subscribe to receive Netwalk 4 Business updates and we'll send you a voucher code to unlock your free ticket.
Netwalks bring like-minded people together for walk and talk networking in the open air, allowing business owners and professionals to get outside and enjoy some company safely. Your walk leader will provide regular opportunities for you to circulate and get to know other netwalkers.
Netwalks are different. Unlike traditional networking and referral marketing meetings, there's no pressure to refer, no elevator pitches or PowerPoint presentations. No pixelated faces on screens, dodgy wifi connections or 'can you hear me ok?' questions. Join in and connect, or simply walk and listen.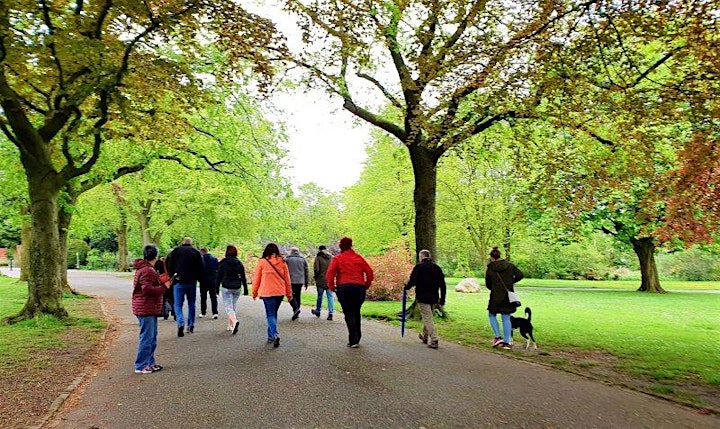 Walk information:
Level of difficulty - Easy walking with easy to moderate inclines, all on footpaths. Some uneven areas and there are steps around the Pavilion but the planned netwalk route is wheelchair accessible.
What3Words start location: https://w3w.co/locate.rocky.called or click here for a Google map. Your walk leader will be easy to spot in a hoody with the Netwalk 4 Business logo.
Dress - Weather appropriate. No special requirements.
Parking - the closest parking to the start of the walk is the north car park which has 3 disabled spaces. On-street parking is also available locally. Please note that some areas of street parking are restricted to permit-holders only and/or may have time limits and restrictions. We recommend you check before leaving your car (see our terms and conditions below).
Distance - 2-3 kms
Approx time - 60 minutes
Refreshments - You may wish to purchase a coffee/tea after the walk at the Pavilion Cafe in the park (if open) and continue networking.
Dogs are welcome on leads.
This is an 18+ business networking event.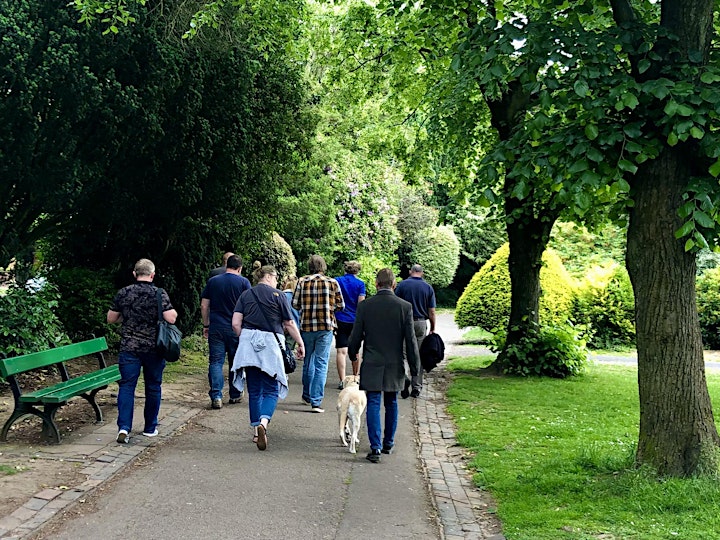 Netwalk 4 Business is a low-cost monthly membership organisation, and we also have a pay-as-you-go option. For a free trial netwalk sign up to our mailing list and we'll send you a voucher code to unlock your free ticket.
Netwalk 4 Business members can attend every netwalk (around 40 events each year) with no additional costs. Plus, membership offers a host of other benefits: a listing in the Netwalk 4 Business directory including links to your website and LinkedIn profile, a guest blog slot each month and plenty of social media promotion. With an active Facebook group of 800 local businesses the opportunities for collaboration are ready and waiting for you!
Netwalk 4 Business aims to be inclusive and run events that are accessible to all - we do not restrict membership to a single sector or profession because we are passionate about collaboration. To discuss event accessibility or to find out more about Netwalk 4 Business please visit our website for further details and contact information.
Who needs Netwalk 4 Business?
• You are looking for a great networking group to join for support, motivation, new business, etc.
• You want to grow your business
• You have just set up your business and you want to meet key people to help you move forward
• You want to try networking as you think it could help your business
• You have tried other networking groups and not enjoyed your experience
• You want to try networking but are nervous about taking that first step
Conditions of booking and attending:
We want you to enjoy your experience and stay safe. We have a robust due diligence process and conduct a thorough risk assessment of every netwalk. All netwalks take place in public spaces and you are responsible for your own safety. Here's the important stuff:
By attending a Netwalk you agree to abide by the terms and conditions required by Netwalk 4 Business Limited for the safe participation in this activity and to act responsibly and adhere to the rules of the road and countryside.
By booking and/or attending you confirm that you are fit and healthy enough to participate in the activity described above without injury. You accept that Netwalk 4 Business Limited and any person involved in the organisation of a netwalk cannot be held responsible for any personal injury, accident, loss, damage or public liability during a netwalk, however caused; and this disclaimer also applies to parking and transport.
GDPR consent - by providing your email address you consent to Netwalk 4 Business Limited holding this information for the purpose of sending emails about future events.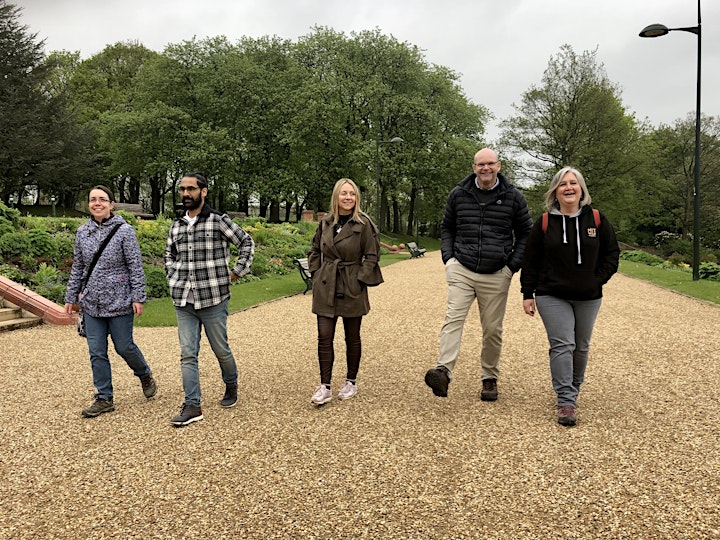 Organiser of Netwalk 4 Business - Hanley Park, Stoke on Trent
Netwalks are a fresh alternative to traditional indoor business networking. Walking in the open air has huge benefits for mental wellbeing, alertness, sparking new ideas and netwalks are a great way to meet other business owners.
Netwalks are not about selling your products or services. A netwalk is simply an opportunity to grow your network of contacts. People buy from people. Be yourself. You may not meet your ideal customer or client on your first netwalk - but you will meet other business owners who know your ideal customer.