Description
After the fantastic success of our LinkedIn Local events in Exeter, we are back at the beautiful Froginwell Vineyard, just 8 miles from Exeter. Having received so much amazing and positive feedback from people who attended the last LinkedIn Local events, Lesley and Vic want to invite you to join us on October 2nd for the next exciting event where as well as meeting new people, we'll also be sharing some top tips on using LinkedIn to help your business.
Arrival: 0800 onwards for pastries and drinks and relaxed networking
Event starts: 0830 with welcome to the event from your hosts, followed by short session on how to make the most of specific aspects of LinkedIn. Connect with everyone in the room using the LinkedIn app then go to find them!
#LinkedInLocalExeter will be in the spacious barn overlooking the vineyard, where you'll be greeted with free tea and coffee and Danish pastries. Enjoy some relaxed networking so you can meet the people behind the profile. We'll be kicking off around 0830am with a welcome to the event from Lesley, Vic and the team at Froginwell Vinyard followed by a 10 minute 'Top Tips on Using LinkedIn'. After that, simply relax and enjoy making new connections. If it's a warm day, perhaps take a stroll round the vineyard?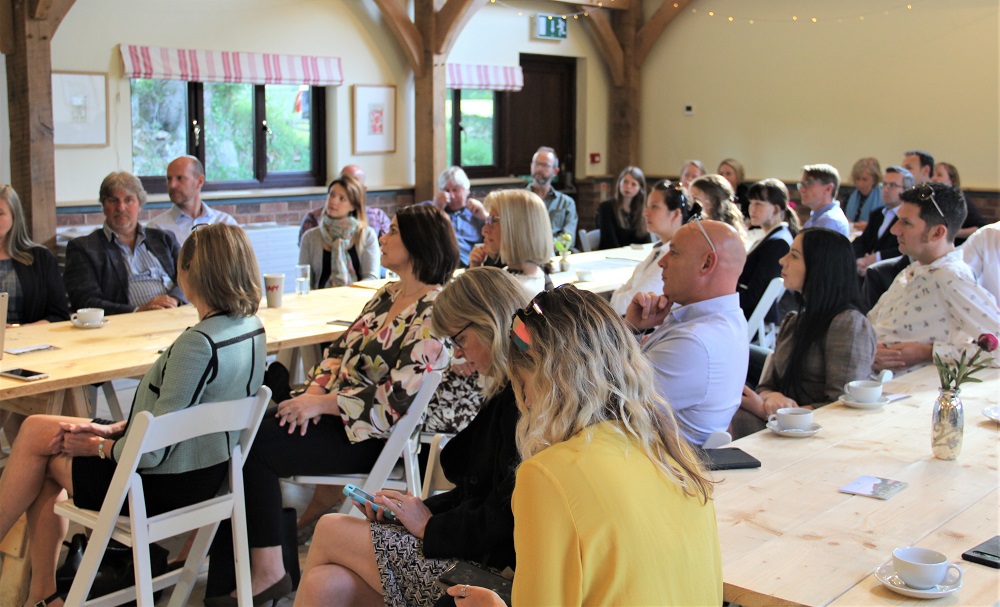 But what is LinkedInLocal?
LinkedInLocal is a global movement begun in a small town in Australia, with the idea of putting 'social' back into social media by meeting the person behind the LinkedIn profile. LinkedInLocal, founded in 2017, has spread rapidly as many people have caught the vision of the founders and are currently hosted in 500+ cities and towns around the world.
Built on the concept of authenticity, respect and collaboration, LinkedInLocal is a great opportunity to connect and build strong, long-lasting relationships in your local community.
It is a great way to meet the people you are connected within a non-sales, informal business context.
It would be amazing to have you join us for this #LinkedInLocal Event in #Exeter
Look forward to seeing you there.
This event is co-hosted by Vic Williams and Lesley Anderson
#LinkedInLocalExeter #LinkedInLocal #Exeter