Description
Children and the built environment
There is a growing awareness of the need for the built environment, and public infrastructure, to be more responsive to the needs of children and young people in the modern world.
From local activism, community development, innovative practice, and cutting-edge research, the UK has been among the developed world's leading centres of the child-friendly city movement.
Challenges
Yet, more than 20 years after the UN Habitat conferences, which underlined the need for urbanism to embrace children's rights, the economic and policy framework for child-friendly planning, design and development remains challenging. Progress seems slow. Many would say there remain more obstacles than opportunities to create a built environment that truly recognises and protects the rights and wellbeing of our youngest citizens.
Networking and advocacy
This meeting is to consider these challenges, share experiences of how they can be overcome, and discuss how the informal network of advocates for child-friendly environments in the UK might work together for positive change. This is our theme; our agenda will be shaped by those who attend.
The idea for this event – and perhaps a regular cycle of such meetings – arose from a spontaneous gathering in Leeds, initiated by the Developer via Twitter, and co-organised with Playful Anywhere. It is supported by the European Network for Child Friendly Cities.
---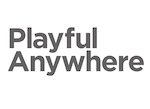 PlayfulAnywhere.fun is a community interest company, which catalyses creative conversations with people of all backgrounds, in places across the North. We care about place-making, community development and engaging people where they are at.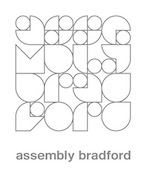 Assembly Bradford is a co-working and event space to designed to 'make things and people meet' in the heart of Bradford.