Share the London love this Valentines by making valuable new co-op connections!
About this event
This 'Principle Six' online meetup is a place to tell people about your enterprise, project or idea. The aim, quite simply, is to create as many new partnerships and opportunities as possible, in a short space of time - so it's a high-energy format.
The event is hosted by Cooperatives London, relaunching as a co-op mutual aid network for our region, and sponsored by Crew Energy.
So, ready to get your co-op on?
The event is free to attend as part of our relaunch, but places are limited, so make sure you're on the list by registering today. The event will be held on Zoom, and you will receive a joining link by email before the day.
Who is it for?
Members and workers in all types of cooperatives and community benefit societies - and the 'co-op curious', especially people involved in enterprises and campaigns that want to explore democratic control and ownership.
The Cooperatives London Crew
What is Co-ops London?
Have a read at https://ldn.coop and decide for yourself - better yet, come to this event and virtually meet some of us!
How can I contact the organisers?
Email comms@ldn.coop
Facebook: Co-operatives London
Twitter: @CoopsLDN
Can I share this event with others who might be interested?
Please do!
Our event sponsor
Crew Energy is a South West London based energy cooperative with several successful energy projects under it's belt. It's has just completed it's first ever community share offer. With the help of their new investor members, they will use the £50,000 to cover the cost of installing heat pumps at Devas Youth Club in Battersea, bringing benefits to the club, the environment, local people and air quality. They are helping Londoners, and further afield, do their bit for the planet while creating targeted 3% return on investment!* Read more about and register your interest for the their next community share offer for installing some solar PV on schools this spring : www.crewenergy.london
Capital is at risk, returns are not guaranteed - as with all community share offers.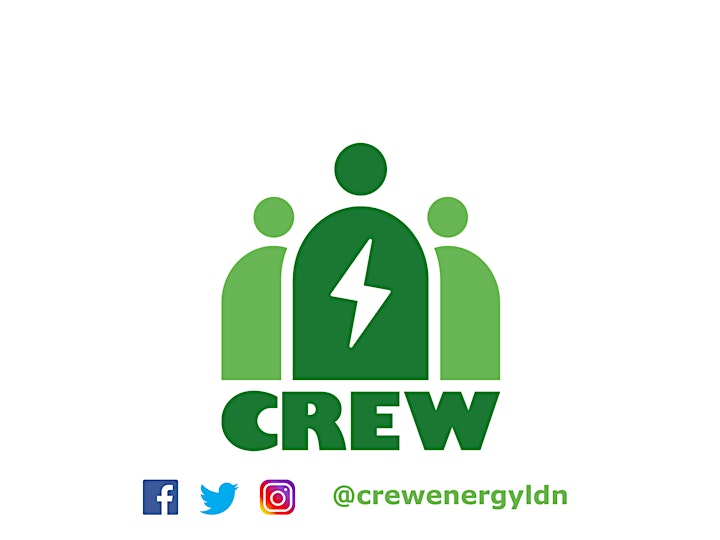 Organiser of Networking for Co-ops & Community Benefit Society
We are on a mission to increase cooperation in all it's forms in our Capital. We need to see a more equitable, sustainable world and this means using the various types of cooperative structures, principles and mutual aid to do this. Have fun, do good, take better care of people and planet. Join us, we are stronger together.