Description
This is a FILM networking and meet-up for indie filmmakers in London to meet and network BEFORE and AFTER the BAFTA event shown below. We will be meeting nearby at a suitable venue which will be shared after you're bought the ticket. PLEASE NOTE - Buying a ticket for this event will not give you access to the BAFTA event that you need to follow their link below or via their website for tickets.
The Meetup will be close-by before and after the BAFTA event, to disuss your respective indie film projects and ideas for future knowledge and industry sessions we will be organising for young and emerging indie filmmaking talent.
Contact me with any questions.
thanks,
Uppili (LOUIS B)
Organiser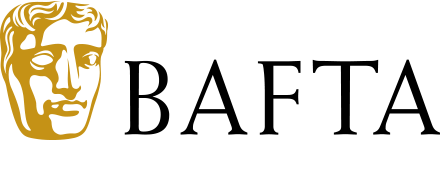 Saturday, 11 November 2017 - 10:00am
Princess Anne Theatre, BAFTA, 195 Piccadilly, London
BAFTA and British Council Film present Short Sighted, an annual all-day event dedicated to maximising the impact of your short film, in association with Shooting People.
Some of the major players in short film distribution give you the inside track on getting your film seen. Representatives from London Short Film Festival, BFI Flare and the makers of BAFTA-nominated short Tough share insights on navigating the festival circuit, developing your film festival strategy and crowdfunding your way to success.
Full programme:
09.30 Registration
10.00 Welcome from Katie Campbell (Skills Development Manager, BAFTA)
10.10 Keynote
Matimba Kabalika (Talent Development Manager, BFI NETWORK) gives her perspective on short film commissioning and tracking emerging talent in the UK
10.40 The Festival Circuit
What do festival programmers look for in a short film and how can you make the most of your festival experience? A panel of short film festival directors, producers and programmers advise on navigating the festival circuit.
11.40 Break
12.00 Festival favourites
Sit back and enjoy a selection of UK shorts currently enjoying success on the UK and international festival circuit.
13.00 Lunch break
13.45 Fireside Chat
Two filmmakers whose work has shown at top international festivals talk us through their work in short film, including how to make the most of your festival journey and top tips on gaining the maximum exposure for your film.
14.45 Deliverables
Your film's been selected for a festival - what now? Some of the most esteemed festival programmers and directors provide their top tips on what a filmmaker needs to stand out from the crowd and how to market your film successfully.
15.10 Coffee Break
15.30 Crowdfunding your way to success!
Looking to top up your production pot or even raise your entire budget through crowdfunding? Meet two filmmakers who have raised nearly £30,000 between them by building a passionate online fanbase before going on to see success on the festival circuit. You'll hear about the do's and don't of crowdfunding as well as advice on reaching a wide online audience with a unique story.
16.30 Taking the plunge: shorts to features
So you've made your short film - what next? A panel of debut filmmakers discuss their journey, from award-winning short films to making their debut features, and the lessons they've learnt along the way.
17.30 Networking Drinks
Round off the day's events with a spot of networking and a drink (or two!) on us.
British Council Short Support Scheme, BAFTA and Shooting People Members - £25
Public - £35
A limited number of bursaries will be available to students or individuals currently on work placement in the industry. To apply, please ask your placement manager/or teaching establishment to email events@bafta.org outlining your interest in the day along with your full name, details and reason for applying.
Member tickets go onsale Wednesday 4 October, 09.30
Public tickets go onsale Friday 6 October 12.30