Networking for Trustees & Potential Trustees

Multiple Dates
Event Details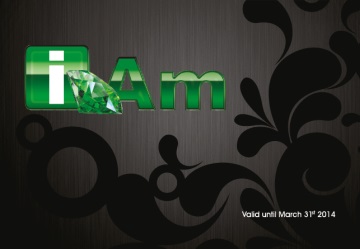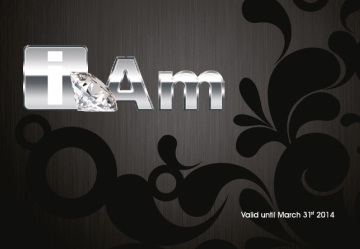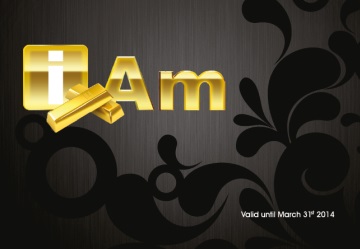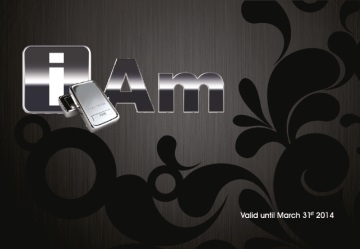 If you're interested in becoming a trustee, or looking for trustees for your own organisation, this event is for you...and remember that if you're already an Emerald or Diamond Member, this event is completely free!
This facilitated networking event is aimed at bringing together the following groups:
Charities looking to increase the diversity of their trustee boards, or simply recruit new trustees;
Existing trustees who want to network with others, and share the information, expectations, benefits and responsibilities of what it means to be a trustee;
Members of the public who are interested in learning more about what becoming a trustee involves;
Companies and CSR representatives who are interested in exploring other ways of 'employee engagement' with the not-for-profit sectors.
When it comes to trustee vacancies, barely a third are publicly advertised. Our mission is to help charities recruit trustees, in an open and transparent manner, and as the networking grows, so too will the opportunities...
So pop along, share knowledge, best practice, make meaningful connections, make friends or search for opportunities.
Format of the evening:
6.00pm  Arrival and networking
6.30pm  Guest talk
6.45pm  Q&A
7.00pm  30 second pitch from organisations recruiting trustees
             Networking continues
8.30pm  Event ends
We're no strangers to networking events and every month we facilitate a group of friendly, like-minded people to meet up over a couple of glasses of complimentary wine, to discuss issues, share information, pass on ideas and meet new people.  It doesn't sound intimidating, because it really isn't! 
But don't just take our word for it:
ELAINE, HR MANAGER
I would be happy to recommend I Am Networking. I went to several evening events this summer and I really liked them. It was wonderful to meet so many people with genuine values about their work in one room! I was particularly inspired by the speaker who was at the evening event at the end of June. I've got some new LinkedIn connections from going along and will be meeting up for coffee soon with one of them!
LUCY, FUNDRAISING CONSULTANT
It was one of the most useful and enjoyable evenings I've had; networking without the 'cringe factor'.
NIKE, FINANCE DIRECTOR:
I want to thank 'I Am Networking' for putting together yesterday's event; very topical, enjoyable and useful. I look forward to future events.
GRAINNE, ENTREPRENEUR:
Having attended several I Am Networking events, I can't recommend them highly enough; they provide the ideal informal setting to meet new people and make new contacts. Furthermore, friendly facilitators are on hand to make introductions, so you're never alone and there's always a diverse selection of individuals, so you never know who you'll meet.
DIANE, TRAINER AND ADVISER 
I have attended several I Am events; networking meetings with speakers at lively venues that were really easy to find. Once booked in there was a welcome drink and I can honestly say I never felt left out someone is always on hand to make an introduction if you are unsure about approaching an individual or group.
TARA, HR ASSOCIATE
Having been to numerous networking organisation events, I can honestly say that I Am is one of the better ones! Very relaxed & informal, but with facilitated introductions that make the whole thing far easier & more enjoyable, plus the added value of a guest speaker. Also as these are tailored to the non-profit sector, there isn't the random hit-&-miss element of many more general events! Definitely worth a visit (or several!)
JUAN, BUSINESS MANAGEMENT GRADUATE
With great professionalism and detailed organisation, I Am Networking has managed to offer me a great experience in every single one of the 10 events I've attended hosted by them. The variety of professional and cultural backgrounds at their varied themed events create the perfect environment to feel comfortable and enjoy the networking experience. Definitely recommended for anyone in any industry looking to expand their horizons.

Networking is no longer intimidating with the I Am Group's friendly, facilitated approach.
The majority of our attendees come on their own, and we promise we'll look after you.  We run 'facilitated' networking events, so nobody is left standing on their own.  Whatever your background, and whatever your reason for attending, we're sure you'll get something out of our fun, facilitated networking events!
Saving you £££s
Why not become a member and save money? Simply choose which category is right for you:
Emerald: free access to ALL networking events for just £60 per calendar year (pro rata)
Diamond: free access to ALL seminar and networking events for just £180 per calendar year (pro rata)
Gold: 20% off ALL seminars, workshops and networking events for just £30 per calendar year (pro rata) - up to 2 tickets may be purchased per event

Platinum: 30% off ALL seminars, workshops and networking events for just £50 per calendar year (pro rata) - up to 3 tickets

may be purchased

per event

For more information regarding membership, please contact: Debbie@iamenterprises.co.uk
So whatever your interest in the world of charity trustees, come along and join us for a glass of wine, and we'll help shed a little more light on one of the best-kept secrets of the charity sector...

The I Am Group consists of a friendly, approachable bunch of well-connected and professional recruiters, marketers, coaches and event organisers, who have run over 100 networking and training events.
We take away the fear and awkwardness of networking, and teach you the skills to walk into a crowded room – even where you don't know a single person – and start adding to that useful, friendly network of your own.
Remember, networking is an ongoing activity which requires some effort on your behalf – and The I Am Group also offers facilitated, monthly networking events, to allow you to build on the skills and confidence you develop, and to nurture the groups of people that you meet.
For details of our monthly networking events, visit: http://iamnetworkinglive.eventbrite.co.uk/
The small print!
Please note, time permitting, the above topics will all be covered but actual course content may vary slightly depending on where the majority of delegates wish the consultant to focus.  As with most events, things can change last minute, and we reserve the right to substitute speakers without warning.  Likewise, we also reserve the right to change location to another Central London location in keeping with demand for an event.  Any attendees with special requirements for access, etc. should notify info@iamenterprises.co.uk at least 2 weeks' prior to an event.  Student places are limited at events and sell out fast – so remember to book as early as possible.  Finally, before purchasing any tickets, you are advised to read through the Terms and Conditions as published on www.iamenterprises.co.uk  
Organiser
Website:http://www.iamenterprises.co.uk/organizer/the-i-am-group/