Description
Come along to our event for young entrepreneurs and ambitious professionals at Runway East in Shoreditch!
Thinking of starting a business? Growing your start-up and looking for peer support? Or maybe you just want to find out where the opportunities are in your city?
YENA brings together young and ambitious individuals, below the age of 35, with a keen interest in business, to give you the opportunity to gain access to a vital centre of support. Come along, meet like-minded people and grow your network to give yourself and your business the best start possible!
This month we'll be joined by Guy Robinson, founder of Coalition Talent!
YENA events are free for members! Find out more here.
If you don't buy a ticket prior to the event, tickets will be £8 on the door.
Dress code: Come as yourself! There are no false personas at YENA – we want you to be as comfortable as you can. Smart casual is the norm though.
For enquiries email info@yena.co.uk
See you there!
---
This event is sponsored by GoSquared! They help you turn visitors into customers through beautifully simple analytics, live chat, and CRM software. Find out more about them here!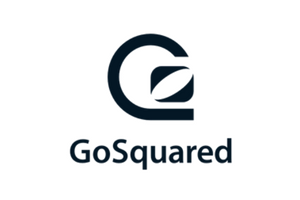 YENA is sponsored by Agility in Mind, a digital delivery transformation consultancy using agile principles and practices as an enabler for change.