Networking in Ludlow with FSB Shropshire 12 October 2016
Description
Networking in Ludlow with Shropshire FSB
Guest Speaker : Jon Saxon, Publisher and creator of 'The Dog Hangs Well' parlour pub.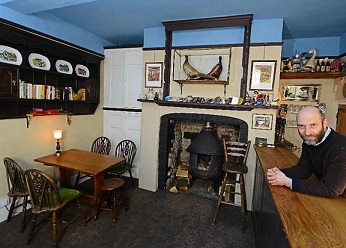 Mr Saxon, is a publisher based in Ludlow, whose idea of a 'parlour pub' in the kitchen and front room of his town house at 14 Corve Street had been brewing for about five years. It is actually a revival of a tradition from days gone by and 'The Dog Hangs Well' is only open to the public when the lamp outside the front door is lit, between the hours of 5pm and 9pm on Thursday, Friday and Saturday.
So Join us on the Wednesday for this truly unique opportunity to see and experience this 'parlour pub'.
Pay bar available
There is parking on Corve St at that time or Tesco opposite.
Book via this website so we know to expect you.
Contact gioia.grobler@fsb.org.uk for any additional information