Create a deeper connection via this deeply authentic way of networking, in the presence of horses. No horse experience required.
About this event
Networking Neighs is a pioneering networking event to facilitate real and authentic connections. Networking Neighs attracts highly committed business owners and representatives that want to build their business through innovative ideas and collaborative ventures. 
9.30am Sharing territory - Arrive and open networking
10am Saying hello - Who you are, what you offer and how you operate
10.30am Building relationships - 3 x 10 one to one or small group exchange with your chosen attendees
11am Break
11.15am Guest speaker - Lindsay Kennedy -  Friends Together Bereavement Support Network and Forever Living Consultant
11.45am - 12 noon Open networking and end.
All this will take place in our beautiful Sussex location in and amongst the HorseSense UK herd. HorseSense UK is a leadership and personal development business situated in the heart of the High Weald Area of Outstanding Natural Beauty. We offer learning and development experiences for individuals and corporates to develop self-awareness, authenticity, teamwork and effective leadership. www.HorseSenseUK.com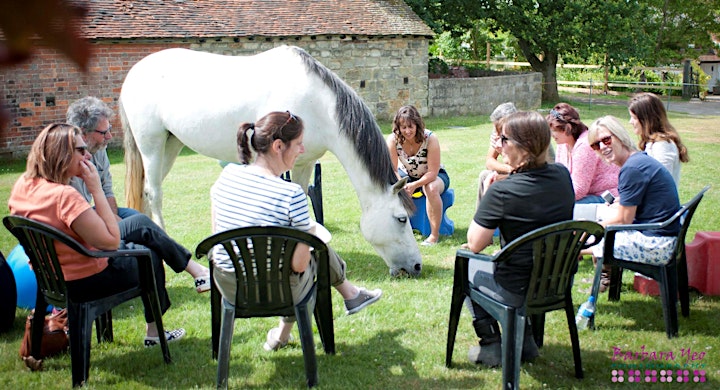 Organiser of Networking Neighs
Networking Neighs is run by Sussex-based leadership and development business HorseSense UK.

The event was created to facilitate participants to demonstrate their skills and unique abilities to speed up the process of "know, like, trust", along with getting help advice and support on their own challenges, in a collaborative and memorable environment.
Now with over 7 years of networking experience behind us, our legacy is a slew of inspiring new business connections and ventures across the UK through the meeting of like minds.
Join a diverse group of local businesses and the HorseSense UK herd for these powerful and memorble meetings, where you make deep and lasting impact on people. 
We look forward to welcoming you along to an event soon!
Becci, Dainty, Squirrel and Jim