#Networking- Planning ahead for 2019 #BusinessGrowth
Description
Happy New Year to everyone!!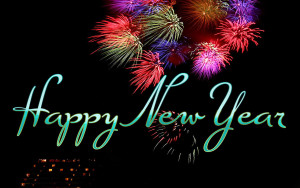 It's January and a new year has just begun. The question to ask... What preperations have you done on your strategy to have a sucsessful 2019?
Our upcoming event on business growth you will have the opportunity to understand NatWest's commitment to supporting small business owners achieve their growth ambitions through our Boost programme.
Our NatWest programme provides support for your business that goes beyond just finance. As your local Business Growth Enabler I can connect you with the right people and the right knowledge to boost your business and help it grow. We have a team of over 70 Business Growth Enablers in the UK who have supported more than 250,000 customers through free events, individual consultations and networking.
How this event will benefit your business. You'll:
Gain insight into what you need to do to make your growth ambitions become a reality

Network with other business owners in your local community

Learn about how I can help you achieve your business goals in my role as your local Business Growth Enabler
Our first guest speaker for 2019 is Brian Woolrich who has over 30 years experience across all sectors of UK banking and has held various senior leadership roles through to Regional Director level. As an experienced business coach and mentor, Brian prides himself on building long standing and mutually beneficial relationships with SME business owners and their teams, passionately sharing his extensive industry knowledge and wide ranging business experiences.
Brian will deliver an interactive seminar entitled 'Growing your Business' which will cover many aspects of building and growing a successful business, with plenty of pratical hints and tips for business owners to take away.
Looking forward to seeing you soon

The event will involve the opportunity to Network with other business owners.
Although we focus on business, networking can bring you wonderful new friends. It can't fail to! You share your ideas, your goodwill and enthusiasm for business with like-minded people. Strong friendships combined with strong business alliances are very powerful forces in building your network.
Each Business owner will be given the opportunity to showcase their business to the room usually about a minute per attendee depends on the amount of people there, so please come with something to say to engage the attendees.
09:45 - 10:00am Registration and Networking
10:00 - 10:15am Introduction and Welcome
10:15am- 11:30am Presentation 'Growing your Business' - Brian Woolrich
11:30-11:40am Q&A
11:40-12:00pm Pitching/Introductions
12:00 -12:05pm Event Close
12:05 -12:15pm Networking
The nearest public parking will be the Avenue Car Park or Gade Car Park in Watford Town Centre and Watford Library is a short from there.
All information used in this presentation you are registering for is produced for information purposes only and is for the sole use of the attendees at the presentation.
Whilst we feel this topic is beneficial to business owners, the views expressed are not intended to be and should not be viewed as individual advice or as a recommendation by NatWest or any third party. You should seek independent advice in respect of issues that are of concern to you.
To the maximum extent permitted by law we expressly disclaim all representations, warranties, or assurance of any kind, expressed or implied, that are made to the accuracy or completeness of the information contained in this presentation and do not accept any obligation to update or correct any information contained herein.
During the event photographs may be taken on behalf of the host with a view to posting on social media to promote services offered to customers. If you do not wish to be included in the photographs please notify us.
For the avoidance of doubt NatWest does not produce the materials for all presentations. This disclaimer applies equally to any materials or presentations produced by a third party.
By registering for this event you agree that you have read and expressly agree to the use of your personal data submitted as part of your event registration by Eventbrite in accordance with their: