Description
Please join NatWest Business Growth Enabler Sharniya Ferdinand for Networking Skills to Boost Your Business. A fun and informative workshop delivered by 1230 TWC's MD Jackie Groundsell.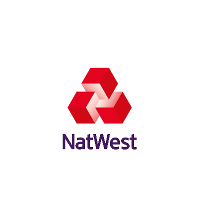 ---
This workshop covers key messages to make networking work for you:
 Answer - Why network? Must I?
 Preparation for a networking event
 Tools for networking, including the 1 minute talk  Becoming the networking "Go To" person
 Overcoming any fears
 Quality "how to" secrets of networking made easy
 What should happen at a networking event
 What shouldn't happen at a networking event
 After a networking event – what next?
There will be plenty of opportunity for questions and answers and you will leave the session fully equipped and confident in managing your future networking opportunities successfully.
Delivered by
Jackie Groundsell

Jackie Groundsell is MD of the highly successful women's networking business, 1230 The Women's Company Ltd.
Launched in August 2002, 1230 The Women's Company (1230 TWC) is the leading business women's network providing on and off-line trading and business growth opportunities across the UK and overseas at local level. This dynamic networking business helps businesswomen make the connections and find the support that you need in your business lives; to meet locally in the Business High Street, share experiences and work together to grow your business through regular vibrant, buzzy networking meetings.
---
You will also have the opportunity to meet other local business owners, forge connections and get some great tips on how to network effectively.
We look forward to seeing you there!!