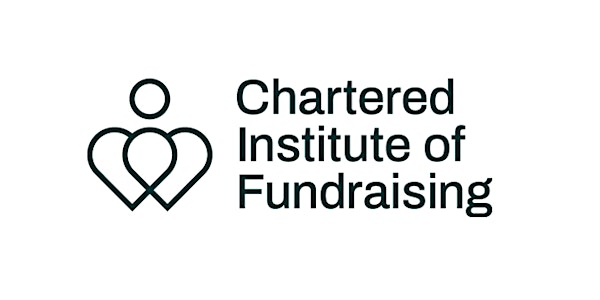 Networking: Storytelling with Remarkable Partnerships
Networking: Storytelling with Remarkable Partnerships
About this event
There are many important aspects in securing support from donors and supporters and most definitely in the pitching process for partnerships, but the thing that stands out for us, is the presenter's ability to tell a story.
We all love stories. A good story can convey a message, entertain and ignite a fire within your audience. And charities have stories in spades! But they need to be told in the right way.
Whether you are trying to attract new supporters and partners or engage existing donors, quality storytelling is the way to go. We have put together seven recommendations for telling powerful stories.
Your Hosts
Andy King
Andy is a results-driven charity and corporate partnerships specialist. His experience ranges from starting a corporate programme from scratch at East African Playgrounds to helping deliver a headline partnership with Deutsche Bank worth £1.2 million. Andy is motivated by working with charities and companies to utilise cutting-edge tools and models to create ambitious partnerships. In 2018, he was awarded 'Best Fundraising Newcomer' at the National Fundraising Awards and was named in the top "25 under 35 fundraisers" by Fundraising Magazine. He is the co-founder of highly popular Fixing Fundraising podcast and Chair of Trustees at Raising Futures Kenya. Andy is a highly motivating speaker and facilitator who inspires people to collaborate to create change.
Nic Aquila
Nicola is a Partnerships Manager with 20 years' experience in account management and new business. She is super passionate about working with charities and corporates to drive significant change and impact through purpose driven partnerships enabling them to reach their fullest potential.
Nicola's charity experience is in the healthcare sector, where she secured corporate partnerships with companies such as Amazon and Virgin Money, doubling her corporate income within 2 years. Nicola also ran her own sales publication business for 12 years, where she grew to a monthly distribution of 12,000.
Nicola is excited to bring her experience and enthusiasm to the team and believes with that, remarkable, purpose driven partnerships can be achieved.
For all our events, participants need to abide by our Code of Behaviour for training and events. Please read this before registering for the event.
Declaration
I share the Chartered Institute's ambition to create a culture where everyone is not just safe, but able to truly thrive. I have read carefully and understand the Code of Behaviour for Training and Events. I hereby agree to abide by its requirements and commit to upholding the standards of conduct required.
I declare that:
• I am not currently suspended due to an investigation by the Chartered Institute.
• I have not previously been found to have violated any of the behaviours outlined in this Code of Behaviour.
• I have not received sanctions by the Chartered Institute which prevent me from participating in this event / training.
In the event of a violation of this Code of Behaviour I accept that:
• My organisation (if relevant) may be notified of the violation and proposed course of action.
• Support may be withdrawn from me to attend the event, and I may not be invited to future events.
• The Chartered Institute is not liable or responsible for any legal actions brought against me and I will be responsible for all legal costs in such circumstances.