Description
ARE YOU LOOKING TO CONNECT WITH TOP LENDERS AND INVESTORS AND GROW YOUR BUSINESS?
We are back with our quarterly Networking with Funders event that gives you the chance to network with and learn from funders offering loans, grants or investment. You will meet crowdfunding platforms, angel networks, accelerators, investors, VCs and other financial institutions that can help you reach your business's funding goals.
No matter the stage or sector of your company, if you are an entrepreneur in need of funding or looking for support to grow your venture - then pack your bag with business cards and join us for an evening full of opportunities!
Great news! There are showcasing opportunities available for businesses that wish to maximise their brand exposure.
Funders you will meet at this event: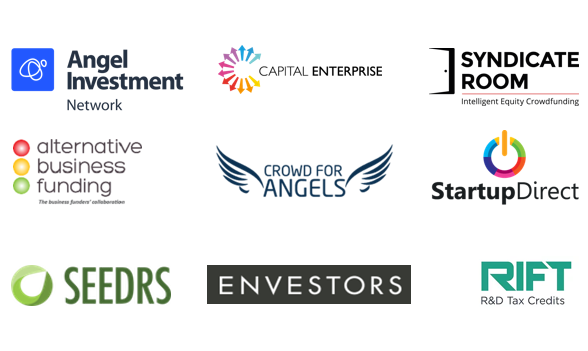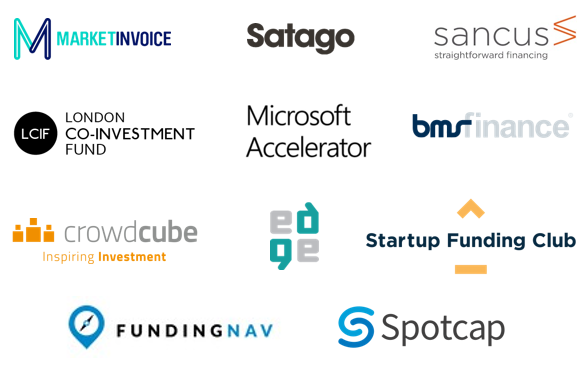 Angel Investment Network was set up in 2004 to give entrepreneurs and investors a platform that streamlines the whole funding process. Today, they are the world's biggest angel network with over 600,000 entrepreneurs and over 130,000 investors. They have designed a user-friendly form for entrepreneurs to build their pitch and have loads of tips and guides to guide them through the whole process.

Seedrs is the world's leading equity crowdfunding platform. They make it simple for anyone—from angels and venture capitalists to friends and family—to become investors in ambitious, growth-focused European businesses.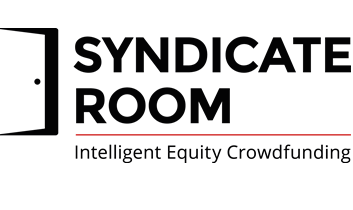 SyndicateRoom connects ambitious investors with the country's most trailblazing companies. Started in 2013, SyndicateRoom has rapidly grown to have more than 100 high-growth businesses in its portfolio.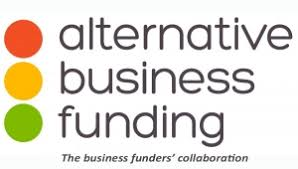 Alternative Business Funding is simple, safe, efficient, free and fair with their unique Funder Finder engine allowing the business owner to search for available finance without impacting their credit rating.


Crowd for Angels is a leading UK crowdfunding platform that raises funds for companies through the issue of shares (equity) and crowd bonds (debt) to investors.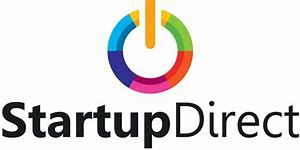 Startup Direct provides funding, mentoring & support to startups across the UK. They help you to start or grow your business with access to Government-backed loans, growth loans and equity crowdfunding.

MarketInvoice is a business finance intermediary, which allows businesses to sell their unpaid invoices to provide working capital. It was the UK's first online marketplace allowing companies to selectively sell outstanding invoices to raise working capital.

Microsoft Accelerator is a global initiative built to empower startups around the world on their journey to build great companies. Microsoft Accelerator works with mature startups to provide the tools, resources, connections, knowledge and expertise they need to become successful companies. Their goal is to help startups mature into enterprise-ready companies by scaling every aspect of their business.

BMS Finance is an independent, specialist finance company, focused on lending to SMEs with material operations in the UK and Ireland.

Spotcap is an innovative online lender for small and medium-sized businesses. The company is headquartered in Berlin, operating in Spain, the Netherlands, the UK, Australia and New Zealand.

Satago offers a technically advanced invoice finance system via its platform, which is designed to help businesses manage their cash flow.

Edge Investments invests in dynamic businesses guided by exceptional management, operating at the intersection of creativity and technology.They fund and support entrepreneurs in the creative industries, which contribute c10% of UK GDP and form one of the pillars of the post-Brexit economy.

Crowdcube is a leading equity crowdfunding platform for entrepreneurs of start-ups and growing businesses to connect with potential investors. Dedicated to helping UK-based entrepreneurs raise finance to start or grow their business, Crowdcube gives investors real equity in the companies they fund.


Sancus Finance is part of the Sancus BMS Group, a provider of innovative forms of alternative finance to SMEs, fiduciaries and entrepreneurs. The Sancus BMS Group has supplied over £700m of funding to a range of sectors and has investment from British Business Bank Investments Limited through BMS Finance (UK) SARL.
Startup Funding Club provides capital to promising British startups, acting as a facilitator for young businesses to receive funding combining the company's award-winning network of business angels and seed investment funds.


Established in 2004, Envestors is a FCA regulated corporate finance adviser and a network of sophisticated investors investing over £25,000 in unquoted companies seeking £500,000 to £10 million in equity funding.

Funding Nav offers a holistic approach to fundraising for SMEs. Its mission is to make businesses more profitable and cash generative.


Capital Enterprise is a body of connectors, influencers, investors and policy-makers, collaborating to support and super-charge London's startup scene.

London Co-investment Fund group is an interaction platform for the portfolio companies. The aim is to promote discussions on relevant topics and sharing individual expertise.
Plan your evening:
• 5.30-6.00pm Arrival & Registration
• 6.00-6.10pm Welcome from BFS
• 6.10-6.30pm Introduction to Funders - learn about existing opportunities
• 6.30-8.30pm Networking with Drinks
Why not benefit from a member's discount?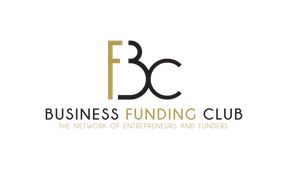 You can now join the Business Funding Club, a premier network connecting entrepreneurs, funders, and service providers. BFC members gain access to exclusive events, showcase opportunities at BFS workshops, consultations and access to FundingMatches.com, an online matching service for entrepreneurs and VCs.
View all benefits and sign up here: https://bit.ly/2GjqiqO
EVENT SPONSORED BY:

A City Law Firm is a leading entrepreneur firm of regulated solicitors based in the heart of the City of London. ACLF acts for high-net-worth individuals as well as entrepreneurs in sectors such as media, TV, technology, fashion and finance and start-up businesses that seek and secure investment.
Organiser:

Business Funding Show, originally the first-ever funding exhibition for the UK & EU, is now a series of events bringing together high potential SMEs and leading financial institutions to ensure UK's business growth.
Host:
WeWork is a platform for creators. They provide you with everything you need to create your life's work. They're growing our community in London with new spaces opening up throughout the city, get in touch to learn more: https://www.wework.com/buildings/aldwych-house--london
***WeWork security request***
WeWork has requested that all attendees provide us with:
- Full name
- Email, and
- Company name
Note: You may not be allowed into the building if you do not provide the above RSVP
We appreciate your cooperation in updating your RSVP to be an accurate representation of whether you will attend.
TICKETS TO THIS EVENT ARE NON-REFUNDABLE.