Networking's not all Breakfasts and Business Cards, Relationships are key.
Description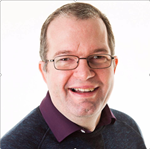 As The Brand Ambassador, Jay Blake spends his life networking. In this talk he shares his passion for relationships being at the heart of business and his approach to networking as a means of starting deep and meaningful business relationships. His talk will include practical tips and thought provoking ideas you can adopt to make your networking a more enjoyable and profitable part of your working life.
All networkers and wanna be networkers will be interested in this event - a combination of good ideas and interactive discussion.