Neurobiology of Obesity Symposium 2018

Monday, 21 May 2018 at 07:45

-

Tuesday, 22 May 2018 at 12:00 (BST)
Event Details
Neurobiology of Obesity Symposium (NOS) 2018 will bring together basic and clinical scientists from academia and the pharmaceutical industry studying neuronal control of appetite, metabolism and body weight or related complementary fields (such as gut hormones, addiction/reward and insulin action) to share novel and relevant insights related to obesity and metabolic syndrome. During this 2-day conference held in Aberdeen, Scotland, meeting participants will discuss the latest ground-breaking research in this field along with future directions and perspectives that are relevant for both basic science and the treatment of metabolic disease.
The Neurobiology of Obesity Symposium joins the Aberdeen Centre for Energy Regulation and Obesity (ACERO) to present breaking research advances from both the basic science and translational realms in the neurobiology of obesity. Advances in several new areas will be addressed, including chrononutrition, next generation pharmacotherapies, surgical interventions, brain dietary nutrient sensing, reward circuits and periphery-brain communication using state-of-art technologies for neuroscience research.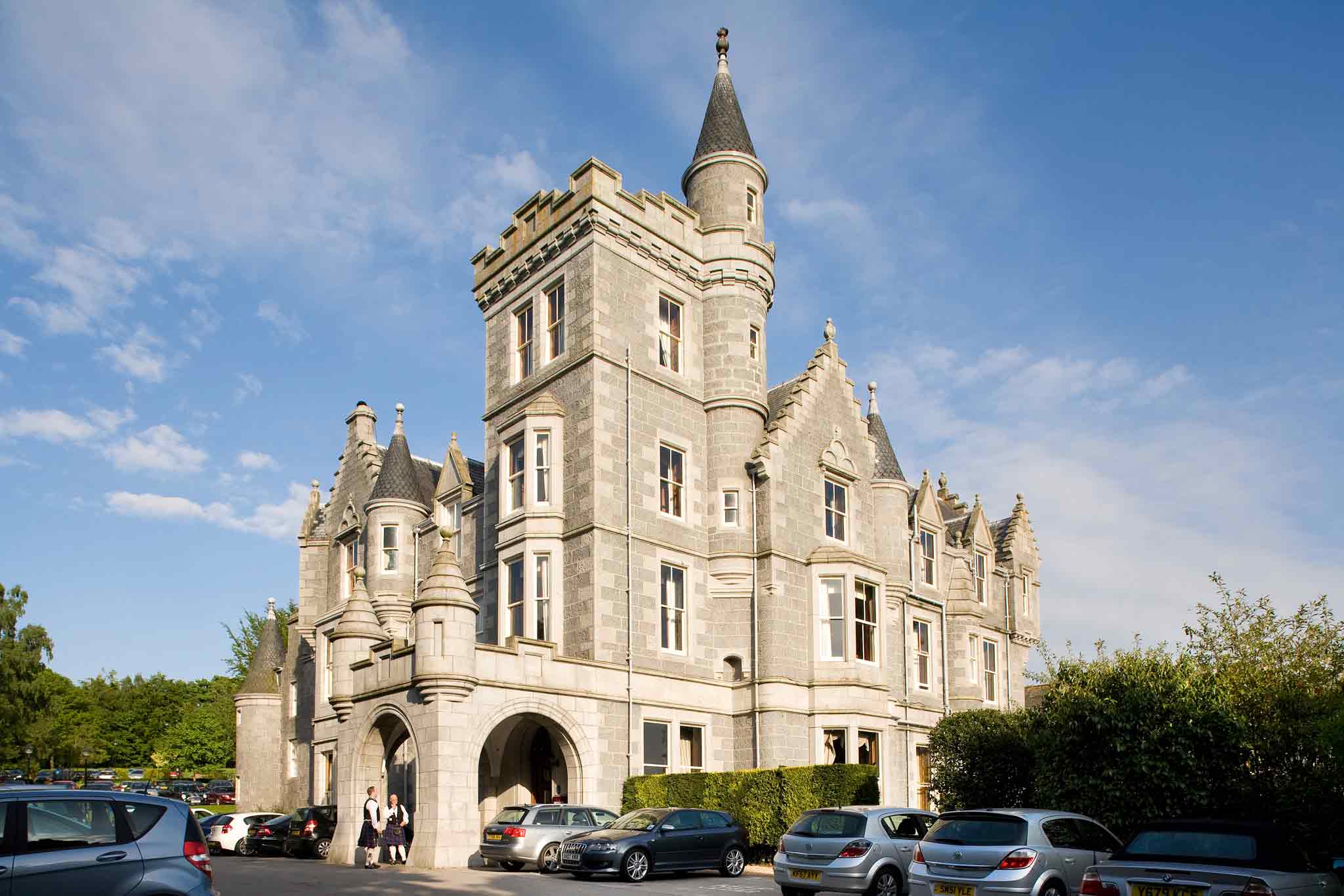 The meeting will be held at Ardoe House, a picturesque 19th century mansion house set in 30 acres of tranquil Aberdeenshire countryside. In addition to insightful scientific presentations and discussion, the meeting will also include a 3-course dinner with local cuisine and a whisky tasting to experience a "taste of Scotland."
---
PROGRAMME

---
MONDAY 21st May
---
7.45 - 8.45 Registration
7.45 - 8.50 Coffee and tea
08.50 - 09.00 Welcome, Peter Morgan
---
09.00 - 10.30 Session 1. Melanocortin circuits: latest advances
Chair: Anne White and Julian Mercer

Giles Yeo, University of Cambridge 
Profiling hypothalamic POMC and AgRP neurons

Malcolm Low, University of Michigan
Selective activation of a STOP-Flox Pomc allele in the arcuate nucleus reveals variable metabolic effects dependent on cell-type specificity of the Cre driver and age and sex of the mice
Lora Heisler, University of Aberdeen
Targeting POMC to influence appetite

10.30 - 11.00 Coffee break
---
11.00 - 12.00 Session 2. Function of neuropeptides in the nucleus of the solitary tract
Chair: Simon Luckman 
Giuseppe D'Agostino, University of Aberdeen
NTS cholecystokinin regulates food intake and body weight
Stefan Trapp, University College London
The physiological role(s) of brain-derived glucagon-like peptide-1
---
12.00- 12.30 Data blitz (3 minutes, 3 slides x 10 speakers)
Chair: Hugh Piggins and Justin Rochford

Pablo Martinez de Morentin, University of Aberdeen
Defining brain circuits regulating thermogenesis
Niclas König, Uppsala University
Knock knock - who's rare? Consequences of disrupting the monoamine systems in Calbindin2-Cre transgenes
Lena Tiedemann, University Medical Center Hamburg
Eppendorf-Single-trial patterns of human amygdala activity signal hedonic valuation during decisions about food consumption
Dan Brierley, University College London
Preproglucagon neurons are sufficient for physiological satiety in lean mice, but are only necessary under selective conditions
Julia Ast, University of Birmingham
Genome-editing mice to allow conditional activation of GPCRs involved in metabolism
Mariana Norton, Imperial College London
The central and peripheral effects of colonically administered L-Phenylalanine
David Lyons, University of Aberdeen
TRP channels and the petidergic regulation of POMC neurons

Erika Harno, University of Manchester
Glucocorticoids rapidly induce hyperphagia and insulin resistance and subsequently weight gain and hyperglycemia
Chris Cook, University of Manchester
Feeding and behavioural effects of pyroglutamylated arginine-phenylalanine-amide peptide (QRFP)
Elisa Persiani, University of Aberdeen
Defining the expression and functions of isoforms of the lipodystrophy protein seipin

12.30 - 13.45 Lunch in restaurant
---
13.45 - 15.45 Session 3. Peripheral signals regulating appetite, adipose tissue and insulin action
Chair: Alex Johnstone and Andreas Kolb
Sandy Ross, University of Aberdeen
Effects of soluble dietary fibre on appetite, adiposity and gut satiety hormone secretion in rodents
David Hodson, University of Birmingham
Novel approaches for interrogating glucagon-like peptide-1 and ghrelin signalling in metabolism
Brian Finan, Novo Nordisk
Methods & Mechanisms to Turbo Charge Incretin Pharmacology
Justin Rochford, University of Aberdeen
Adipose tissues in the regulation of metabolic health

15.45 - 16.15 Coffee break
---
16.15 - 17.45 Session 4. Ingestive Behaviour and Reward
Chair: Martin Myers and Tyler Stevenson

Åsa Wallén-Mackenzie, Uppsala University
Midbrain dopamine and glutamate subpopulations in reward and motivation
Stefanie Brassen, University Medical Center Hamburg-Eppendorf
Central insulin and the mesolimbic modulation of food hedonics in humans
Antonio Gonzalez, The Francis Crick Institute
Hypothalamic networks and eating behaviour


17.45 – 19.00 Data blitz posters and canapés in Elliot Suite
19.00 - 19.30 Whisky tasting in Ogston Suite
19.30 – 21.30 Dinner in Ogston Suite
---
 TUESDAY, 22 May 2018
---
 8.00 - 9.00 Coffee and tea
---
09.00 – 10.30 Session 5. Translating Therapeutics for Obesity
Chair: Nimesh Mody and Perry Barrett

Kevin Murphy, Imperial College London
Nutrient sensing in the gut on appetite and glucose homeostasis
Alastair Garfield, Rhythm Pharmaceuticals
An MC4R agonist for the treatment of rare genetic disorders of obesity
Akihiko Koyama, Eisai
5-HT2CR agonist Belviq improves obesity and insulin sensitivity

10.30 - 11.00 Coffee break
---
11.00- 11.45 Session 6. Closing Keynote
Chair: Lora Heisler
Martin Myers, Jr , University of Michigan
Molecular and Neural Mechanisms of Leptin Action
11.45 Departure
---
GENERAL INFORMATION

Transport
For those arriving into Aberdeen International Airport, the quickest way to get to Ardoe House is by taxi. There are taxi ranks at the airport (and the train station).
If you'd like to call a taxi, Rainbow Taxi – 01224 878787
Registration Check-in
The Registration desk is located in the Ogston Suite at Ardoe House Hotel where check-in will take place from 07.45-08.45 on Monday 21 May 2018.
CONFERENCE
Monday 21 May 2018
The conference takes place in the Ogston Suite with refreshments on arrival and during the day in both the Ogston and Elliot Suites. Lunch will be in the restaurant.
Canapes and data blitz posters will be in the Elliot Suite, Whisky Tasting and dinner will be served in the Ogston Suite.
Tuesday 22 May 2018
The conference takes place in the Ogston Suite with refreshments on arrival and during the day in the Ogston Suite.
Data Blitz Poster Presentations
Posters will be presented by Data Blitz speakers in the Elliot Suite Monday 21 May from 17.45-19.00. Posters should be portrait style, with maximum dimensions 90 (wide) x 120 (tall) cm.
Accommodation
Ardoe House is also a hotel and spa and rooms can be booked directly with the venue.
WiFi
Free Wi-Fi is available to delegates during the conference.
When & Where

Mercure Aberdeen Ardoe House Hotel
South Deeside Road
AB12 5YP Blairs
United Kingdom


Monday, 21 May 2018 at 07:45

-

Tuesday, 22 May 2018 at 12:00 (BST)
Add to my calendar
Organiser
About the Organisers and Sponsors
Co-organisers Professor Peter Morgan is Director and Professor Lora Heisler is Chair of Human Nutrition and Head of the Obesity and Food Choice Theme at the Rowett Institute, University of Aberdeen. The sponsors of this free event are the Rowett Institute, University of Aberdeen and the Medical Research Council of the UK.