Description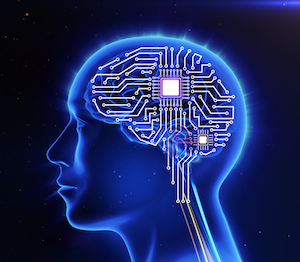 Neurotechnology Special Interest Group
Chronic pain is an area of global concern with a prevalence of 11–19% in the adult population. Neuropathic pain is commonly seen in chronic pain sufferers and is caused by a lesion or disease of the somatosensory nervous system and can be a result of changes either centrally as in post-stroke pain, multiple sclerosis, spinal cord injury, or in the periphery as in metabolic painful peripheral neuropathies as in diabetes, chemotherapy, alcoholism, infection,post-surgery as in post thoracotomy neuropathic pain and secondary to other causes. It is often described as a burning, shooting, electric shock like sensation, causing excruciating pain with associated sensitivity to mechanical or thermal stimuli and altered thresholds, which substantially impairs quality of life. A single etiology or specific lesion cannot explain these heterogeneous set of conditions. While regular painkillers such as ibuprofen and paracetamol are generally not effective, specific nerve pain-killers such as anti-epileptics, anti-depressants or opioids are sometimes used but have numerous side effects and might only prove beneficial in one out of four patients.
There is a growing interest in non-pharmaceutical alternatives to manage neuropathic pain. Spinal cord stimulation has been in use for over three decades, is relatively safe, reversible and cost-effective long-term solution to manage neuropathic pain. Newer high frequency devices also provide paraesthesia-free stimulation. Brain computer interfaces can provide neurofeedback for the treatment of central neuropathic pain following injuries to the spinal cord. There have also been exciting recent developments on visual feedback therapies using virtual and augmented reality, optogenetics, transcranial magnetic stimulation techniques etc., to help with pain management for patients with spinal cord injury.
This workshop will take a biodesign approach and aims to bring together clinicians, companies, academics, charities and other stakeholders, to accelerate the development of new neurotechnologies to support effective management and treatment of neuropathic pain.
Agenda
09:30. Registration and coffee
10:00 Welcome and introduction to the SIG - Drs Charlie Winkworth-Smith and Tim Denison KTN and Oxford
10:10 An Overview of the Biodesign Process - Professor Jeroen Bergmann University of Oxford
10:40 The Chronic Pain Pathway - Dr Tacson Fernandez Royal National Orthopaedic Hospital
11:10 Needs Identification - Central Nervous System - Professor Tipu Aziz University of Oxford
11:30 Coffee and First Biodesign Table Event
12:00 Needs Identification - Peripheral Nervous System - Mr Alex Green University of Oxford
12:20 Needs Identification - Non-invasive Systems - Professor Aleksandra Vuckovic Glasgow
12:40 Needs Idenitification - The Entrepreneurial Perspective - Mr Ivor Gillbe Bioinduction
13:00 Lunch and Networking
14:00 Biodesign needs summary - Table themes Activity by all facilitated by table leads
15:00 Coffee break
15:20 Table Report Outs - Summary of needs
15:50 Synthesis of days takeaways and next steps - Professor Jeroen Bergmann University of Oxford
16:10 Closing remarks - Drs Charlie Winkworth-Smith and Tim Denison KTN and Oxford
16:30 Coffee and Networking
Speakers
Biodesign – User-centric design principles [Jeroen Bergmann, Associate Professor of Engineering Science and Director of Oxford Biodesign, University of Oxford]

An overview of neuropathic pain and the patient's/clinician's journey, key opportunities [Tacson Fernandez,

Clinical Lead for the Neuromodulation Service at the Royal National Orthopaedic Hospital

]

Pain mechanisms and interventions in the central nervous system, state-of-the-art and needs [Tipu Aziz, Professor of Neurosurgery, University of Oxford]

Pain mechanisms and interventions in the peripheral nervous system, state-of-the-art and needs [Alex Green, Consultant Neurosurgeon, University of Oxford

]

Minimally invasive systems and brain-computer-interfaces for pain, state-of-the-art and needs [Aleksandra Vuckovic]

Virtual-reality interventions, state-of-the-art and needs [TBC]

Lessons learned from translation: a UK SME experience [Ivor Gillbe, CEO of Bioinduction]
How will registration work?
We will operate an Expression of Interest scheme and endeavour to confirm your space at the event as soon as possible. Selection of delegates is on the basis of alignment with the topics covered by the event, experience, type of organisation and geography. We reserve the right to limit participation to one representative per organisation if required.
For any queries please contact:
Charlie Winkworth-Smith, Knowledge Transfer Manager Emerging Technologies
Poonam Phull, Events Manager