Description
As a Coach, you are working with your client's brains.

More organizations and individuals are starting to expect in depth knowledge of the science behind Coaching.
This workshop is designed to help you grow in your understanding and confidence of how your coaching works and how to best support others.
Is it a good fit for you?
This Continued Professional Development Workshop could be exactly what you need if:


You are a trained Coach, or use Coaching skills in your work
You're looking demonstrate more credibility than your competitors
You want to help your clients make changes quicker and more sustainably
Workshop overview:
After the workshop you will be able to:
Explain how coaching really works and how your clients can get the most out of every opportunity
Share the latest insights from neuroscience with your clients and how they can change daily experiences of life
Have a deep tool that combines behavioural science and neuroscience in a way hardly anyone is yet doing (it gets game changing results).
How it works:
We spend each day together and combine learning new insights from neuroscience with their practical applications. You ensure you have new ways to explain things to your clients and new tools you can use with them.
Features of the workshop
We work with how the brain naturally learns so the process is as easy as possible for your Coaches
The focus is on how you can practically apply what you learn back into your work
The expectation is that you walk away with clear applications that will have a directly positive effect on the people you work with.
Typical takeaways:
The context of the workshop is the impact of innovation and change in the workplace and changing perspectives on performance management.
What you walk away with depends on you. The workshop will be interactive and the examples we use will be tailored to your needs. However, you will find that the applications of neuroscience for coaching are far-reaching.
Typical takeaways people have found:
BEHAVIOURS – what's helpful, what's not? How to develop new behaviours and when to dig into motivation.
CREATING A POWERFUL RELATIONSHIP – research tells us the quality of the relationship is key to coaching success. You can learn how to build rapport and empathy quickly and how to become deeply trusted.
DECISION MAKING – insights into what lies behind and drives decision making.
CONFIDENCE – how to build and protect it. You can learn how to recognize and deal with misplaced confidence.
COMFORT ZONES – how to get out of them. Is change always possible?
CREATIVITY - Helping clients to access creativity.
BREAKING AN IMPASS – is it possible? What do to when you've run out of ideas during a coaching session.
USING INTUITION – knowing when it is safe and appropriate to follow intuition.
SILENCE – good or bad? How to encourage wisdom to emerge from the silence.
Workshop leader:
Amy Brann, author of 'Neuroscience for Coaches'
Amy Brann is a thought leader in the field of human potential. As the assistant training director for the International Federation of Medical Schools Association Amy enjoyed managing the team that organised the soft skills training for over 700 medical students twice a year at various locations around the world. Leaving UCL medical school to pursue a Coaching career she became fascinated by what the brain can teach us to help transform thinking & performance. She has participated in over 12,000 hours of Coaching with clients all over the world.
Now most of the time Amy can be found consulting to and training people in companies in Europe, Asia and Australia and enjoys delivering interactive talks and workshops on the application of neuroscience. Her company, Synaptic Potential, is pursuing research opportunities to advance the practical applications of what neuroscience can bring to businesses.
In her book 'Make Your Brain Work', featuring a fictitious Coach, Amy discusses the studies that help us understand how people really work. These are then linked to how we can individually optimise our behaviour.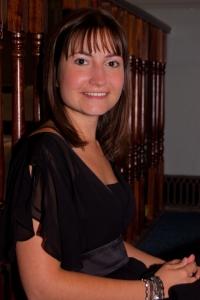 Scrum Alliance Endorsed Group
You will be eligible for SEU points from the Scrum Alliance by taking this course.

Speak to the Course Organiser
Email: training@adventureswithagile.com
Call: 0203 369 1125
Website: www.adventureswithagile.com
Refund Policy
Please read our full terms and conditions.