Location
Harrington Lecture Theatre
UCLan
Harrington Building
Preston
PR1 7BE
United Kingdom
The nature of the neutrino and the fascinating experiments that led to the discovery of neutrino oscillations.
About this event
Neutrinos are the most abundant massive particles in the universe, but they possess an ethereal nature that makes it notoriously difficult to detect them. Their properties allow us to probe new physics that might unravel the nature of dark matter and account for the observed matter–antimatter asymmetry in the Universe.
In this talk, Professor Costas Andreopoulos will describe the nature of the neutrino and review the fascinating experiments and long-standing experimental anomalies that led to the discovery and present understanding of neutrino oscillations. He will summarise the extraordinary new experiments currently under construction that, we hope, will cast ample new light on the neutrino over the next 2 decades.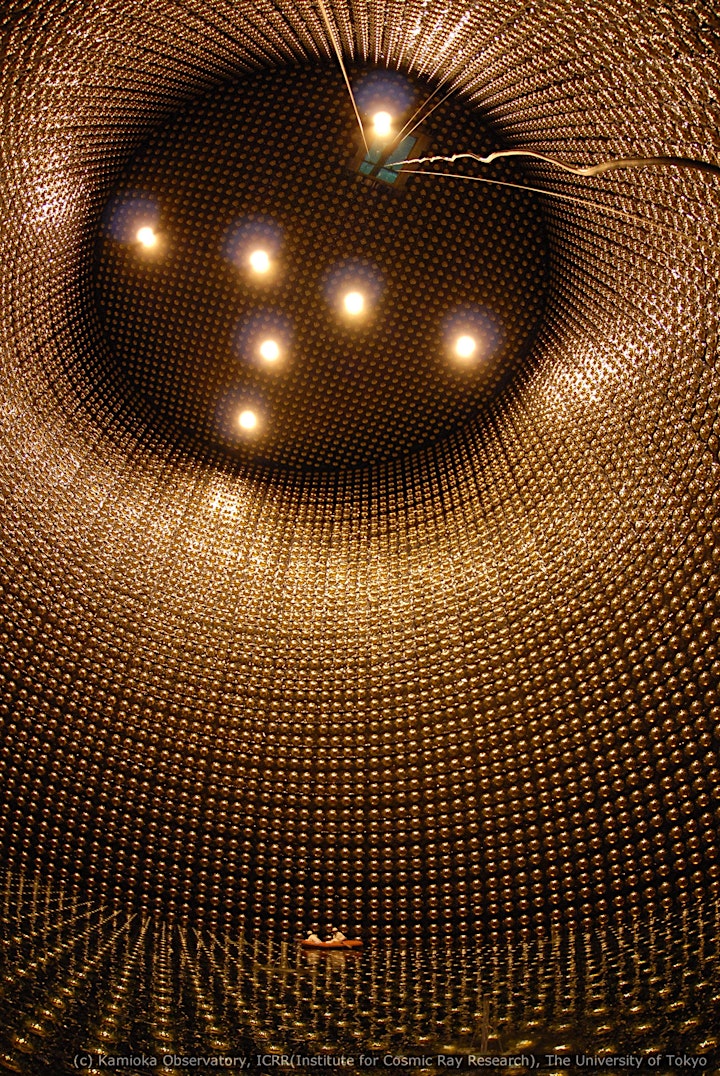 Super-Kamiokande [Credit: ICRR]