Description
Event hosted by The Agency Collective for agency owners – Digital, Creative, Brand, Content, Marketing, PR, Data/Analytics, Search, Design, Video, Social Media, UX… agencies
Before you dive into what this event is about, please make sure you tick the boxes below:
- I'm an owner of an agency. Tick
- I really want to grow my agency to the next level. Tick
- I'm keen to learn from the UK's top-performing agencies and share best practice with my peers. Tick
We are very excited to be hosting a new business talk & workshop The Forge in Bristol!
According to a recent agency benchmarking survey by The Wow Company, new business is the number one challenge for most agency owners.
To combat the autumn blues we are getting like-minded agency owners together to share knowledge and to give you some valuable tips and advice.
PART 1 - New business talk
The morning kicks off with a talk from Daniel de la Cruz, MD at The Agency Collective. He will share some practical new business tips that you can implement right away.
Practical new business tips to help you:
Get more leads
Close more deals
Get bigger budget clients
Get more new business out of existing clients
PART 2 - Group discussions with experts and other agency owners
The talk is followed by group discussions over breakfast and coffee so everyone can gain a better understanding of the new business landscape from other new business experts and their peers.
We will discuss the following topics:

Where do you get your leads from (other than referrals)?
What is your qualification criteria?
What closing techniques do you use?
What proactive activities do you do to get more work out of existing clients?
Here's a video clip that will give you an idea of what to expect...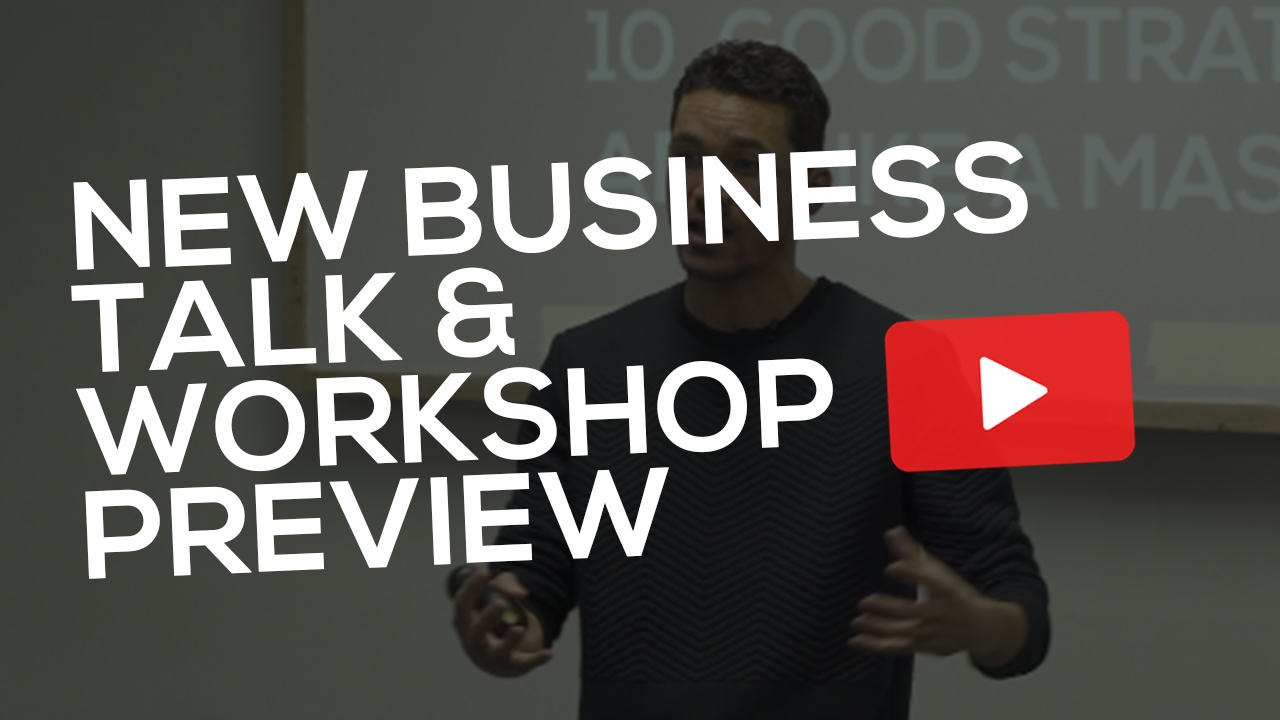 What is The Agency Collective?
You might have heard about us before, but if you haven't, we are the most caring and giving bunch of ambitious agency owners, striving to be the UK's best agencies.
Introducing our expert:
At this event, our very own Daniel De La Cruz will be giving a talk on the new business challenge

Daniel is managing director of The Agency Collective, he has spoken to over 3,000 agencies and has insights and knowledge across the board when it comes to what agencies need help within new business. He knows exactly what works and what doesn't work. But he's also got a refreshing approach to helping agency owners pick the route that works best for each individual, rather than a one size fits all.
If you are planning to attend please make sure you adhere to our core values
Be transparent
Be open to partnerships with other agencies
Be caring and giving (no takers welcome)
If you're thinking: "Yeah, this sounds in line with my values" then come along for some drinks & food to meet some cool like-minded agency owners and experts that will help you grow.
Ticket info
Tickets cost £49 + VAT and there are only 40 places for this event. Get your ticket now!

*Please note that tickets are non-refundable.
If you have any questions, please contact anne@thegancycollective.co.uk

Are you a Bristol Media Member?
This event is brought to you in association with Bristl Media. If you are a Bristol Media Member you can use the code BRISTOLMEDIA for a 50% discount