A critical, and serious (though funny) exploration of comedy as an art form
About this event
Description
A day of comedy at Raindance from U.S. comedy expert from Hollywood, David Misch ("Mork and Mindy", "The Muppets Take Manhattan", "Saturday Night Live").
A critical, and serious (though funny) exploration of comedy as an art form.
What You will Get
Day 1 (Saturday 27th November)
How Comedy Works
How Comedy Works gives actors, writers, directors, producers and Crafts Service personnel a close up of comedy's innards, the idea being that understanding how comedy works will help you work in comedy.
Discover the Rule of 3 (why are things funnier in threes? Really, why? I mean, why?), the calculations involved in timing, (comedy cues, and why withholding them is sometimes the best way to get a laugh) why your body is hilarious (the evil of punchlines and comedy "placebos") and how the mechanics of jokes – tension and resolution, pattern recognition, misdirection and surprise – provide a template for all humour.
The presentation includes copious comedy clips from TV and movies which show how these principles translate into actual laughter.
The Painful Relationship Between Humour and Horror
Humour and horror seem pretty different; one's a pie in the face, the other's an axe in the skull. It's obvious why watching someone being torn asunder would be horrible but what's funny about the endless suffering in knockabout physical comedy? Could there be congruencies between funny and fear, snickers and screams, gore and gags, slapstick and slaughter?
Using video clips and examples ranging from Immanuel Kant to The Exorcist this talk proposes – carefully, while remaining alert and well-armed – that these two genres are not mortal enemies.
Day 2 (Sunday 28th November)
Buster Keaton, Existential Slapstick
Silent film comic Buster Keaton is generally recognized as one of most daring, inventive and hilarious comedians ever. Using copious clips, we'll look at how Keaton's art springs from the very beginnings of comedy – the mythical Trickster – and how, without dialogue, he employs pretty much every other element of cinema.
Keaton's physical courage, astonishing conceptual innovations and technical breakthroughs remain unequalled, but maybe the most remarkable aspect of his work is his acting; how the Great Stone Face was able to communicate a panoply of emotions without speaking or even changing expression. His ability to get us to intuit and then feel feelings which are never actually shown is one of the great lessons in screen performance and one reason he became the inspiration for countless contemporary actors and filmmakers, including Jackie Chan, Tom Cruise and Johnny Depp.
The Shame of Satire
Right now may be the Golden Age of satire, but does shaming have any effect? Even many satirists don't think so, yet push-back's been harsh, including the Charlie Hebdo massacre in Paris and repression of satirists worldwide, from imprisonment of Chinese bloggers to a comedian on trial in Germany.
Even in England and America satirists are frequently accused of being unacceptably offensive. So how do we decide when satire goes too far?
This multimedia talk explores how comedy deals with society's taboos and censorship, from forbidden farts in Afghanistan to the silencing of a South African puppet, along with Groucho Marx, Richard Pryor, Monty Python, South Park, Key & Peele, the Russian Orthodox Church, Supreme Court Justice Felix Frankfurter, and two outrageous Saturday Night Live sketches written by former U.S. Senator Al Franken.
Most of all, we'll see how satire gets people to examine their assumptions and presumptions because, ultimately, satire is less about getting you to change your mind than getting you to think.
What They Are Saying
"A sell-out crowd, lots of laughing and learning about why and how comedy works; both grad students and faculty got a lot from the evening." – Alan Kingsberg, Columbia University
"It takes a serious mind to analyze comedy. It takes a funny mind to appreciate it. David Misch is of two minds." – Jason Alexander
"Anyone who can engage and hold the attention of my jaded Advanced Screenwriting class knows whereof he speaks. David did for over two hours and left them wanting more." – Ron Osborn, Art Center College of Design (Pasadena)
About the Tutor
David Misch is a comic folksinger, stand-up comedian and screenwriter. His credits include the multiple Emmy nominated Mork & Mindy, the Emmy losing Duckman, the Emmy ignored Police Squad!, the Emmy engorged Saturday Night Live, and the Emmy ineligible The Muppets Take Manhattan. David has written Funny: The Book and A Beginner's Guide To Corruption. He blogs for The Huffington Post, and his play Occupied is in development at the Skylight Theatre in Los Angeles.
David has taught comedy at USC, musical satire at UCLA, and spoken about comedy at Oxford University, the Smithsonian Institute, University of Sydney (Australia), Yale, 92nd St. Y, Second City (Chicago), Actors Studio, New York Public Library, American Film Institute, San Diego Comedy Festival, the Grammy Museum (Los Angeles), Lucasfilm, Austin Film Festival, Midwest Popular Culture Association and VIEW Cinema Conference (Torino, Italy).
More at davidmisch.com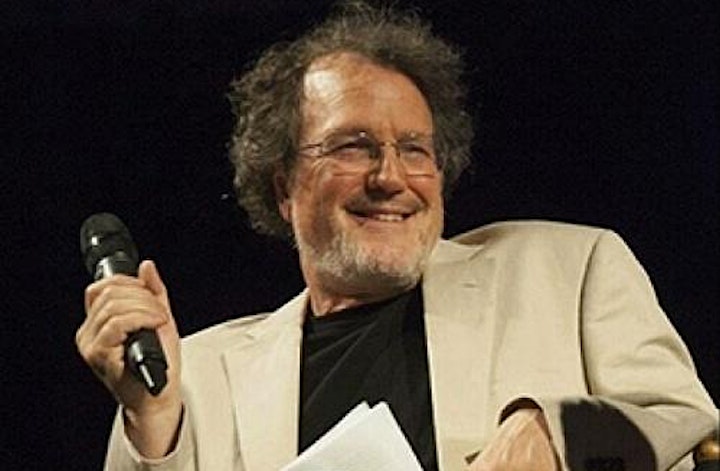 Organiser of [NEW] Filmmaker Intensives: The Art and Craft of Comedy
Raindance is dedicated to fostering and promoting independent film in the UK and around the world. Based in the heart of London, Raindance combines Raindance Film Festival, training courses, which are offered throughout the year through its 10 international hubs, and the British Independent Film Awards.
Operating for more than 25 years, we offer a wide range of evening and weekend film training courses in London and online - all taught by experienced film professionals. Our courses, classes and workshops include some of the most popular in the UK, spanning disciplines and crafts such as screenwriting, directing, producing, cinematography, VR, special effects, editing, lighting, sound and short film making to name just a few. Whether you are a complete beginner or a practising filmmaker, we are sure we have something to entice you into choosing one of our many filmmaking classes. Any questions? Contact us on 020 7930 3412 Monday - Friday between 10 am - 6 pm, or email us on courses@raindance.co.uk.