Sales Have Ended
Ticket sales have ended
Booking for this event is now closed.
Sales Have Ended
Ticket sales have ended
Booking for this event is now closed.
Description
New networking event - Women in Business
Get some #WednesdayWisdom by listening to local inspirational businesswomen tell their business story. There will be opportunities for networking and you will come away after the event feeling inspired and re-energized about your own business by learning from other people's business journey. Our brilliant speakers are all running successful small businesses and have overcome personal and professional barriers on the road to self-employment happiness. Men are very welcome to attend.
We are delighted to introduce the following speakers: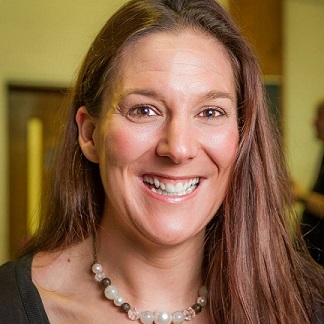 Rachel Linstead - Firecracker UK Limited:
Rachel Linstead is founder of Firecracker-UK limited and chief energy sparker! Her days are spent inspiring individuals, teams and organisations to put wellbeing and positive culture at the heart of the business and why it makes business sense to do so. Rachel has supporting Lincolnshire businesses for over 12 years and recently has been appointed onto two of the Greater Lincolnshire LEPs sub-boards to bring her experiences of supporting small businesses to this partnership.
A qualified nutritionist and business coach Rachel uses her varied careers, experiences and skills to support the Lincolnshire businesses to have happy, health and most importantly productive workforce. She recently completed a masters in Workplace Health and Wellbeing to bring all her skills and underpin her commitment to this growing and vital sector.
Rachel will share her career journey showing how all the twists and turns have led her to run a business which now has the power to transform lives of the working population. Along the way she will give hints and tips on what you can do to be healthier, happier and more productive each day.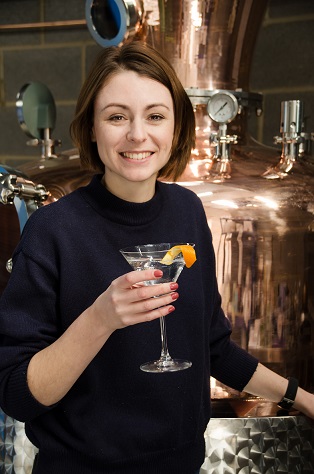 Amy Conyard - Bottomley Distillers - makers of Pin Gin
Amy says about herself: "I am the co-owner of Bottomley Distillers, we have created the brand Pin Gin. Over the last three years, we have grown a business from a great idea, had a baby and helped create and grow a sector within Lincolnshire that didn't exist just a few years ago".
The distillery has a heritage that dates back to the 1950's with the original Mr Stansfield Bottomley.
​Alan Bottomley, his youngest son, was always fascinated by the production of spirit. In 2016, inspired by this inherited skill and the rise in the craft market, he decided to modernise those nearly lost techniques. With the agreement of partner Amy and their daughter Molly, Lincolnshire's oldest distillery was founded.
​Set in the quaint market town of Louth in the Lincolnshire Wolds, they now produce our award winning brand, Pin Gin, along with white label projects. Most excitingly, they have also just started casking Mr Bottomleys' original recipe - the only Lincolnshire Single Malt Whisky.
Zoe King - Epix Media
Zoe King is the founder and co-director of Epix Media, an multi-award winning creative studio working with ambitious brands across the world. The studio has a team of experts who specialise in web development, video production, graphic design and a whole host of marketing services allowing them to bring creativity, value and flexibility to their clients.
Zoe has run Epix since 2010 and the business now has 8 team members and hundreds of clients. Zoe also packs lots of extra activities in to her spare time, including being a director on the Greater Lincolnshire Enterprise Partnership and sits on the Board of Governors at the University of Lincoln.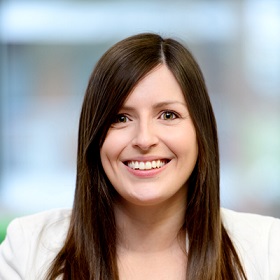 9.00 am - Arrival coffee & networking
9.30 am - Inspirational & honest business stories from our speakers
10.30 am - Break - Coffee & Pastries
10.40am - Q&A – chance to ask questions
11.00 am - 30 minutes of optional networking
The event is £5 per ticket for FSB members & £7.50 for non-members.
**Special Offer**
If you are an FSB Member and wish to bring a guest, we will gladly offer your guest the special ticket price of £5 (normally £7.50) as they will be attending with a member. Please select extra member tickets at checkout or contact Jackie Richardson on the email below for any queries.
Don't forget your business cards and marketing leaflets and don't miss out, make sure you book today!
For general enquiries regarding the event please contact Jackie Richardson: jacqueline.richardson@fsb.org.uk
We look forward to welcoming you at our event.
Be sure to follow us on Twitter @FSBEastMids @FSBLincolnshire for regular information to support your business. Also, please take a look at: @Firecracker_RL @BottomleyDistil @EpixMedia
The FSB Events Privacy Policy can be found online here.
We're changing the way you book to attend FSB events and very shortly you will be able to book and view events directly through the FSB website without the use of third party booking platforms. This change is all about making the process simpler for you and help us understand which events are helpful to you and your business.

Starting in the next few months our events will no longer be listed on Eventbrite and therefore it's important that you register to receive information about FSB events to ensure you don't miss out. FSB members don't need to do anything, you will automatically receive information as part of your membership.

If you are not currently an FSB member and want to continue to be notified about events please add your name and email address here and we'll notify you when the new site is live.
10-23930 P9925