Description
Happy New Moon Circle
Crystal Healing Workshop
from 7pm-10pm
on Tuesday 29th April 2014

With all the stresses of daily life, the need to rejuvenate and activate your creative life force is a constant need within the body system. Remember, you need to take time out to pamper yourself and relax. You need to stop running around from one thing to another, like a headless chicken, and attend a healing circle. This need to relax is crucial in achieving your own peace of mind.
The New Moon is a time for breathing in and out slowly. This will increase oxygen levels in your body which will encourage a youthful appearance as well as helping you to relax. Decide to have a rejuvenating time for yourself. Pamper yourself with a relaxing, empowering, re-birthing, renewing and creative experience that opens up your life to more happiness and success.
REQUEST: If you need energy or support for an intention or your life, please drop me a private email with your name, age, the area where you live and the subject. We will place a candle in the circle for every person or intention. If you are asking on behalf of a friend, relative or animal please ask their permission first. The act of asking already activates the healing.
OFFERING: Please bring some refreshments to share if you can. Thank you.
When you plant a seed, you know it will germinate and burst forth as a lovely bud and grow and grow and grow. The New Moon is always a fabulous time to hibernate, to go within; in to a sacred space and place to reflect, rest and ponder. It is a moment of planting a seed or a planting of many seeds. This is the correct time to plant your 'Seed of Happiness' and your 'Seed of Success'.
The concept of 'Honin Myo' means 'starting again' or 'starting from now'. This is your moment to 'start again' in your life; to look at your life with fresh eyes and in a new way.
This New Moon Crystal Healing Workshop is also a wonderful time to honour the beginning of new things in your life. We say it is a 'birthing', a 'creating' and a 'beginning'. What are you really wanting to birth, to create, to begin? A new partnership? Fresh ideas? Creativity? A new home? A new job? A new dress? A new promotion or perhaps, a fresh start? The choice is yours with this Energy of Now.

In this Healing Circle, you will receive empowerment through a LIVE Channelled meditation working with the current Energy of Now. You will feel the messages you receive are just for you and only you. You will feel empowered in your own glorious self, as your self healing and self discovery activate a blue print of Divinity within your DNA.

What to expect....

1. We will be working with the Energy of Now and balancing the Life Force of Your Chakras.
2. We will be writing your New Moon Wishes, for this Moon and beyond.
3. There will be an Extensive Guided Channelled Meditation to uplift your spirit and move you to a new dimension.
4. We will be working with healing crystals to clean, uplift and guide your Energy. A very healing experience.
5. We will be drawing cards towards the end of the workshop in order to crystalise what you have intended and what you have received.

6. All of this will be done, and quite possibly more, all within a Safe Healing Circle with Guided Interpretation and lots of Laughter!

MAY THE FORCE BE WITH YOU.

TESTIMONIAL: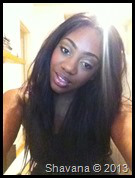 "This workshop was extremely powerful. I am actually finding it hard to describe it as it was an experience I've never had before. I am new to the whole spirituality world. I never used to believe it existed. My intuition was just my mind to me. I was a very rational person and spiritual stuff all seemed a bit 'airy fairy'.This workshop totally changed my view and my life. When you see or hear truth, you cannot deny it. This was the experience I had with Toks. I couldn't deny what I was experiencing. I felt the energy in my body move, so much so, I broke down into tears because the revaluation was so intense. I left the meditation workshop feeling so empowered as a person and understand the potential I have in me to be great, powerful and a beacon of light to others. Peace, Love, Power." Shavana
Invocation Blessings http://tokscoker.wordpress.com/
2014 Moon Dates http://tokscoker.wordpress.com/2014-diary-dates/

Organizer of New Moon in Taurus Crystal Workshop
Toks Coker is a Master Healer, Teacher and Coach.
CLIENTS: Over the past 30 years Toks has been seeing her clients privately in St Johns Wood, either in person, over the phone or online via Skype or Zoom. Her sessions have enabled a lot of powerful personal transformations in the lives of her clients. 
STUDENTS: Toks is always teaching, even a conversation with her can reveal a teaching or insight that you needed to hear. Her work has changed thousands of lives. 
TEACHING: Toks is a Certified PGCE Teacher, Crystal Healing Teacher, Universal Healing Tao Certified Instructor and Energy Trainer. Over the years, she has taught many healing and empowering classes, such as: 8-Weeks of Forgiveness, Intensive 8-Days Spiritual Practice, Numerology Workshops and Full Moon and New Moon Meditations. She has taught  Indian Head Massage and Face Rejuvenation.
SERVICES: Toks offers a variety of services, which enables her to tailor a package or session, specifically for your need. As a Universal Healing Tao Instructor, she offers Taoist Microcosmic Orbit, Inner Smile and Healing Sound. She is a Crystal Healer, a Theta Healer Advanced DNA an Arcturus Quantum Healer, a Quantum Alchemy Crystal Bowl Practitioner, a Spiritual Healer, a Tao Hands Practitioner, an Angel Card Reader, an Energy EFT Master Practitioner, a Positive EFT Practitioner, an EMO Master Practitioner, an EMO Practitioner, a Pranic Healer, Reiki Healer and more. She is a certified Life Coach: Time Line Therapy Practitioner, Certified Practitioner of Neuro-Linguistic Programming; Certified NLP Coach Practitioner and Practitioner of Hypnosis.
ADVISOR: Toks is a Senior Practitioner and an Advisor for the BRCP. 
SPEAKER: Please contact her if you would like her to speak at your event.
"If you Light a Lantern for another it will also Brighten Your Way." Gosho Zenshu, p.1598