Description
New Recruitment Trends within the Public and Charity Sector (Midlands)
College Court Conference Centre, Knighton Road, Leicester, LE2 3UF

25th September 2019, 8.30am – 12.00pm
Host: In-house Recruitment
Event partner: JGP


About
The public sector currently employs 5.4 million people, down one fifth from its peak in 2009. Meanwhile, private sector employment continues to rise. Fortunately, the market is filled with an abundance of opportunities and ground-breaking innovations to give public and charity sector recruitment a much-needed competitive advantage.
This September, we're taking one of our most in-demand breakfast events toLeicester!
In this intimate speaker and roundtable networking breakfast event for 30 management-level in-house recruitment & HR professionals from the Midlands, you will hear from three specialist guest speakers sharing their insights about future trends in public and charity sector recruitment. We will also uncover challenges, solutions and best practice as we take part in intimate roundtable discussions with like-minded peers.
What's being discussed:
Attracting passive candidate through Google & Social Media

Candidate centric market

Cost of standing still

Employer Value Proposition

Understanding how technology is driving future trends

Peer-peer learning

And much more…
Speakers TBC
Who will be attending?
This speaker & networking breakfast event is exclusively for 30 In-house recruitment/HR professionals from a variety of public sector, charity and not-for-profit organisations.

The structure:
08:30 – Registration with complimentary hot breakfast rolls, pastries, tea, coffee & juice
09:00 – Opening announcements
09:10 – 1st and 2nd guest speaker presentation
09:50 – 1st interactive roundtable discussion session
10:30 – Coffee break
10:45 – 3rd guest speaker presentation
11:05 – 2nd interactive roundtable discussion session
11:55 – Closing comments & peer-to-peer networking
12:00 – Event close
Your host: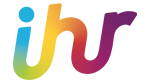 The In-house Recruitment Breakfast Series is brought to you by In-house Recruitment, an exclusive community for In-house Recruiters & HR professionals from every industry sector. As an in-house recruiter or HR professional, you are welcome to join the community for free. For more information please call 0203 968 8858 or email hello@inhouserecruitment.co.uk
Event partner: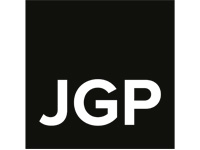 At JGP, we deliver advertising, technology and resourcing solutions to help public sector organisations find and appoint the best candidates. Our personalised service and support from our expert team enable you to get your recruitment right first time, saving time and money in the process.
jgp.co.uk
Restrictions:
*Please note, this event is strictly for In-house Recruiters and HR Professionals only
*We are sorry but recruitment agencies or job boards (other than partners) are not able to attend this event.
#in-house #recruitment #publicsector #charity