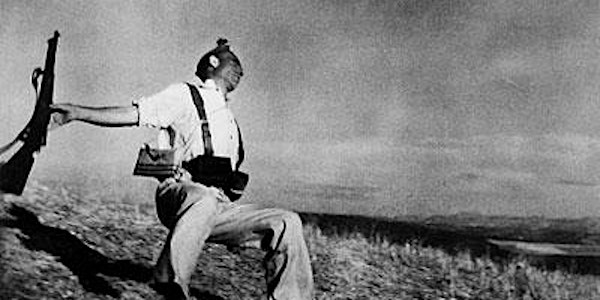 New Research in Military History
Location
Institute Of Historical Research
Malet Street
London
WC1E 7HU
United Kingdom
Description
This is the British Commission for Military History's seventh annual New Research Conference giving postgraduate and early career scholars an excellent opportunity to meet, share new ideas and discuss their research.
This year we have 37 speakers, discussing a range of topics including:
- Sex, desertion and melancholia
- From frontline to organisation-wide change: First World War innovation and adaptation
- Intelligence, the 'fifth column' and counter-subversion
- Command, Culture and Combat during the Great War
- Airpower
- Creating and Sustaining Military Technique
- 'Ways of Seeing War' - Empire, taste and decolonisation
- 'Recruiting the Natives' - race, guerrillas and the technologies of Empire
- Strategy from Athens to Clausewitz
- and On Future War
Peer reviewed papers will subsequently appear in the British Journal for Military History.
For more information about the programme please visit the BJMH conference page.
The convenors for the conference are:

Dr Matthew Ford, University of Sussex
Dr Stuart Mitchell, Royal Military Academy Sandhurst
For more information please contact: bcmhnrc@gmail.com
Tickets are £25.00 for speakers and attendees. The price includes refreshments at the break and a sandwich lunch.
The conference is being finacially underwritten and heavily subsidised by the British Commission for Military History and ie being unteraken on a not-for profit basis.

---
"Death of a Loayalist Solider" by Robert Capa. Low resolution, fair use image of a historic photograph by Robert Capa, 1936. From Amherst College Magazine.