Description
The Robin James Wellbeing Sessions
Autumn Series
Welcome to the The Robin James Wellbeing Sessions - a brilliant NEW wellbeing experience created from our hearts to yours here in Poole, bringing you the best in practical, effective wellbeing offerings from within the local and global wellbeing community.
In addition to impeccable standards of haircare and beauty, wellbeing is the very heartbeat of Aveda. We are proud of our lineage. It is our deepest privilege to represent Aveda here in Poole. Vegan products, a carbon positive footprint (we create more energy through wind farms and solar energy than we use) and naturally derived products that give you all the beauty whilst nourishing both your body and the planet - THAT'S what makes us buzz.
What are the Robin James Wellbeing Sessions?
The Robin James Wellbeing Sessions are a monthly series of Wednesday evening events, designed to create a platform for sharing wellbeing tools, ideas and practices. The Wellbeing Sessions are our commitment to wellbeing within our community.
We shall be calling on wellbeing thought leaders and teachers that we KNOW will enhance your personal wellbeing practices and inviting them to share what they have learnt with us.
Introduction to the Mindfulness Workshop
• SESSION 02 - Introduction to Mindfulness Meditation with Vikki Smisek - Wednesday 16th October 7.00pm - 8.30pm
This workshop is intended to give you an experiential understanding of mindfulness and its' potential benefits to our physical and mental health. It is suitable for complete beginners who want to find out more and develop a daily mindfulness practice, or for those with some previous experience who want to get their practice back on track. Come and see what mindfulness can do for you!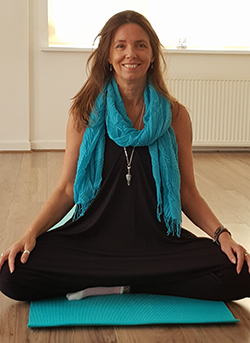 Vikki is a qualified and experienced mindfulness teacher, having studied for 5 years with the Centre of Mindfulness Research and Practice at the University of Bangor. She runs regular workshops and 8-week Mindfulness Based Stress Reduction Courses in Bournemouth and Poole.
Coming up this season:
• SESSION 03 - 7 Day Gut Health Cleanse with Francesca Moore (@nutritionalfrancesca) - Wednesday 13th November 7.00pm - 8.30pm Cost: £30
BOOK NOW!
To join us and take part in these exciting new offerings, please click here to go to our Eventbrite page. Payment of £30 will be taken in advance.
We are incredibly passionate about wellbeing within all our lives, the products we work with and our impact on this planet. It is our sincere intention is that we will be bringing more of the good stuff into our community with this offering.
With love and continued wellbeing,
Robin and the whole team at Robin James, Poole.