Description
The Robin James Wellbeing Sessions
Autumn Series
Welcome to the The Robin James Wellbeing Sessions - a brilliant NEW wellbeing experience created from our hearts to yours here in Poole, bringing you the best in practical, effective wellbeing offerings from within the local and global wellbeing community.
In addition to impeccable standards of haircare and beauty, wellbeing is the very heartbeat of Aveda. We are proud of our lineage. It is our deepest privilege to represent Aveda here in Poole. Vegan products, a carbon positive footprint (we create more energy through wind farms and solar energy than we use) and naturally derived products that give you all the beauty whilst nourishing both your body and the planet - THAT'S what makes us buzz.
What are the Robin James Wellbeing Sessions?
The Robin James Wellbeing Sessions are a monthly series of Wednesday evening events, designed to create a platform for sharing wellbeing tools, ideas and practices. The Wellbeing Sessions are our commitment to wellbeing within our community.
We shall be calling on wellbeing thought leaders and teachers that we KNOW will enhance your personal wellbeing practices and inviting them to share what they have learnt with us.
• SESSION 03 - 7 Day Gut Health Cleanse with Francesca Moore (@nutritionalfrancesca) - Wednesday 13th November 7.00pm - 8.30pm Cost: £30
What's involved?
7 Day Cleanse - workshop, Q&A, food sampling, 7 day Cleanse Pack
Enjoy a powerful mini reset to support weight loss and boost vitality!
If you are looking to lose a few pounds, increase your energy levels, get the glow, improve focus and concentration, boost motivation, enjoy better sleep and mood or just kickstart your journey to health and vitality then this is for you.
Designed and led by an experienced qualified and registered nutritional therapist, this 7 day cleanse is tried and tested and delivers fantastic results. Francesca Moore will guide and support you through 7 days of delicious simple food that is vibrant, deeply cleansing and nourishing. You'll adopt some new eating habits and learn some basic, evidence based, principles that underpin sustainable weight loss, good health & vitality.
Not only that, if you attend this exclusive Robin James event, you'll get to meet Francesca, learn about the importance of gut health and how this forms the basis of overall health, taste some of her delicious recipes and ask her any health related questions you may have.
What you get:
Exclusive attendance at the 7 day cleanse workshop, Q&A, food tasting session at Robin James on wed 13th November 7.00pm - 8.00pm
A place on the 7 day cleanse starting Monday 18th November
Full cleanse pack - 7 day meal plan, daily itinerary, all recipes, shopping list
Daily support from Francesca and the 'cleanse community' via a private WhatsApp group
Date: Weds 13th November
Time: 7.00pm - 8.30pm
Cost: £30
Please note - DISCLAIMER - if you are pregnant, breast feeding, have any special dietary requirements, or medical conditions, it is recommended that you consult your primary care provider, GP, or healthcare professional before following this programme.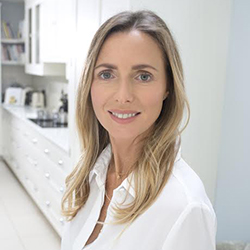 "I've found this 7 Day Cleanse has truly worked in every possible way for me. I have so loved the colour & variety of the veg, the mix with different ingredients like the coconut yogurt, the smoothie for breakfast. I too, like many others have felt more "on the ball", focussed, clearer mind, energised (ie; my alarm would usually go off & I'd hit snooze once or twice), and by day 3 I was just getting up & wide awake (unheard of for me !!). I've lost 6lbs in weight, my skin is clearer, brighter & I do just feel GREAT!... Thank you so so very much."
Francesca Moore
BOOK NOW!
To join us and take part in these exciting new offerings, please click here to go to our Eventbrite page. Payment of £30 will be taken in advance.
We are incredibly passionate about wellbeing within all our lives, the products we work with and our impact on this planet. It is our sincere intention is that we will be bringing more of the good stuff into our community with this offering.
With love and continued wellbeing,
Robin and the whole team at Robin James, Poole.